Please call (201) 857-3523 or (877) 284-4222
for more information or to book your trip today!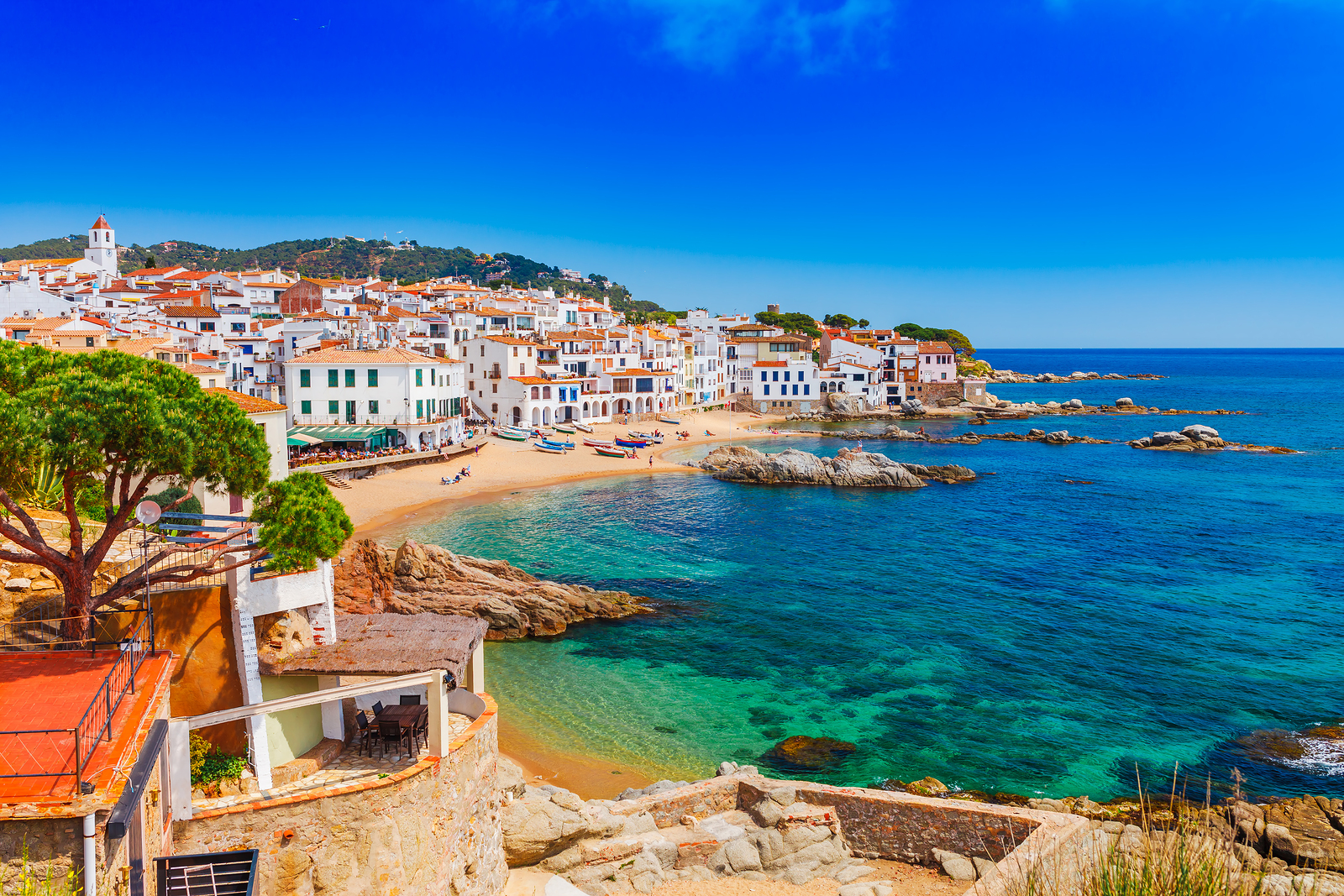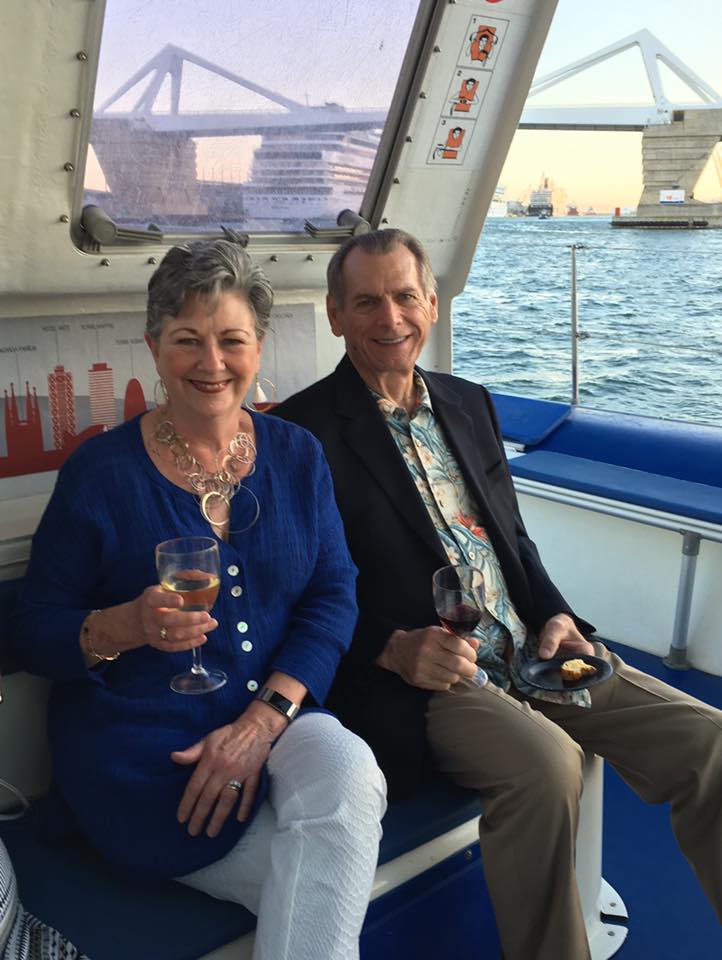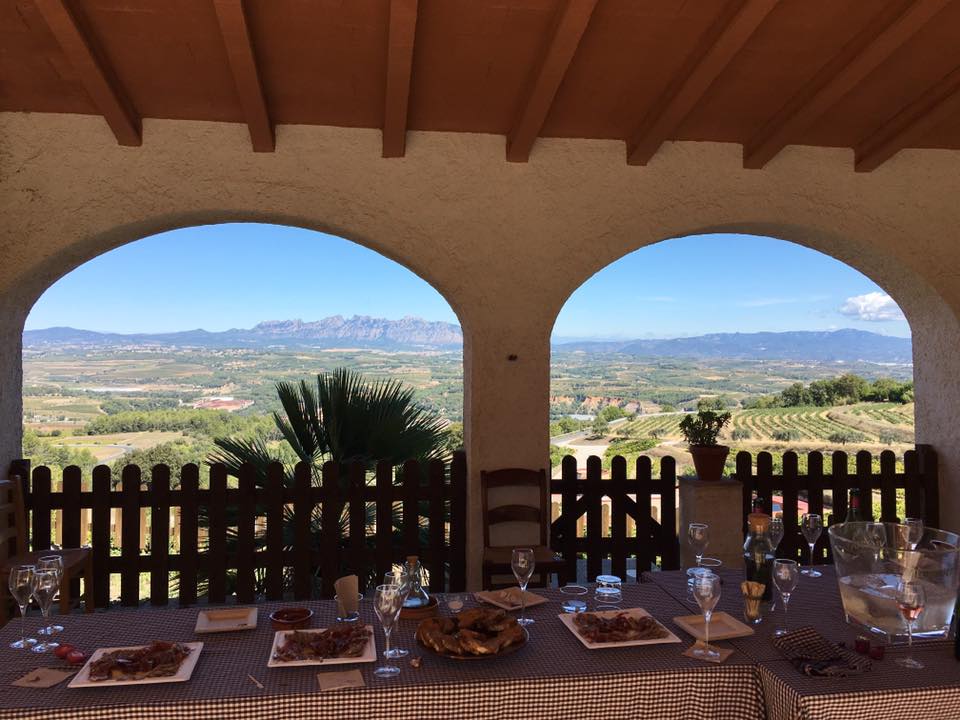 | | | |
| --- | --- | --- |
| Majestic Spain | Fall 2022 Dates Pending | |
TESTIMONIAL:
"I just wanted to thank you for a wonderful trip to Spain!! Jan and I had so much fun and it was a pleasure getting to know you and the other travelers. The trip was very well planned out and action packed. Spain is such a beautiful place."
— Teniesa M. (Phoenix) – Broadway Across America Majestic Spain Guest
PACKAGE DESCRIPTION:
On the heels of tremendously received and truly memorable Spain excursions the past two Septembers (please see our accompanying photos!), Broadway Across America is pleased to announce a reprisal of our Majestic Spain trip for September 2021. Anticipated as a group of 20 to 28 patrons, Broadway Across America's Spain excursion features our customary high level of service, attention to detail and personal touches – and promises to move your spirit and stir your soul like no other travel experience.
Once again the stage for the trip is set with a day and a half in NYC including our welcome dinner, a top Broadway show and our traditional Q & A lunch at Sardi's. On the evening of day 2, we venture across the Atlantic to Madrid for three nights followed by three more in Barcelona.
So here it is, your invitation to join us in Spain, the land of flamenco and paella, Spanish guitar and tapas, Picasso and Magellan. Discover enchanting culture and fairy-tale architecture. Medieval cities lined with cobblestoned streets. Hillside towns featuring preserved fortified walls and a distinct connection to Spain's mystical history. The big cities overflow with spirit and passion.
Perhaps this is that trip you have been waiting for.
Come along on this professionally guided tour with accommodations and special amenities chosen with care to enhance the journey each step of the way. Think in terms of graduation gifts, anniversaries or perhaps that bucket list item that's been waiting to be checked off!
Passionate, sophisticated and devoted to living the good life, Spain makes good on all the things you dream it to be, yet is more diverse than you ever imagined. For this excursion, we have once again incorporated the top attractions and distinctive cultural immersions we know into an experience that will have you living life to its fullest.
Past guests – including those who have already experienced Ireland, London or Paris with us – and newcomers alike are invited to join us on this unforgettable excursion!
IMPORTANT NOTE: This offer is being brought to you by Custom Travel Insider. When clicking on the "BOOK NOW" link above, you will be directed to a third party site hosted by Custom Travel Insider and be booking through that entity. Broadway Across America cannot provide support for any sales or customer service issues that may arise. If you are experiencing difficulties, please contact (201) 857-3523 or Broadwayacrossamerica@ctiexperience.com
Below please find a day-by-day capsule of how your Spain experience unfolds:
Day 1: From your home airport, you will fly to New York City from morning into early afternoon. You will be met by one of our drivers for private luxury sedan service to our hotel, the distinctive 4-diamond Muse Hotel by Kimpton, a welcoming refuge in the heart of the theatre district. Join your fellow travelers this evening for an elegant welcome dinner and entertainment as we share anticipation of our journey to Spain. Immerse yourself in the enchanting ambiance of Spanish guitar along with excellent food and a toast to our journey across the Atlantic. From there, it's a short walk to the theatre where we will have orchestra/front mezzanine seating for a top new musical which we plan to announce in the coming weeks.
Day 2: After a restful night's sleep, we have the day to explore New York City and all its treasures and delights. After a free morning, it's a midday checkout (we will stow luggage at the hotel before our trip to the airport) and our traditional Q & A lunch. In the morning, we may have an optional walking tour outing or you may choose to explore midtown's attractions.
That evening we will make our way to JFK for our non-stop flight to Spain. With an overnight flight of 7 hours and a 6-hour time change, we will touch down in Madrid by around 830 local time.
Day 3: Arrival in Madrid. After linking up with our driver and guide, we make our way for a ride of less than an hour to the center of the city for check in at our hotel, the Gran Hotel Inglés, ideally situated just 10 minutes stroll from the vibrant Plaza Mayor and numerous other nightlife and shopping options. Depending on how we do on timing at the airport (and in consideration of hotel check-in time), we may anticipate a combination of a lunch stop and panoramic tour of some city highlights.
Our arrival time at the hotel would then be coordinated with room readiness and check-in. Those who may have postponed eating earlier will have several options for a bite on property and in the hotel vicinity. From there, a traditional Spanish siesta can be considered; however, guests are encourage to limit such a snooze to no more than 1.5 hours in order to continue with the goal of "powering through" to get on local time.
The evening culminates with a short walk or ride to our Spain welcome dinner and musical accompaniment at a noted local restaurant, perhaps close to the Plaza Mayor, a vibrant area of culinary and musical delights as we begin to soak in the local culture. It will soon become apparent that a typical evening dining time in Spain might be 1030 or 11 in the evening. We won't be that ambitious on our first night as our adjustment to getting on local time and custom will be incremental.
Day 4: Settled into our first city – Spain's largest and cultural epicenter– this morning we will begin to discover the hallowed history of Madrid and the majesty of its palaces, theatres and museums. Our tour will wind and wend its way through the capital, exploring the old city and its major squares such as Plaza Mayor and Puerta del Sol and Plaza de Espana with its unmistakable monument to Cervantes.
Other attractions along the way include Palacio Real, Teatro Real, the Puerto de Alcala and the city's beautiful fountains of Neptuno and Cibeles. We will also visit aristocratic quarter of Salamanca where distinguished designers have their boutiques and drive along the elegant avenue of La Castellena which leads to the city's financial quarter.
Our guided panoramic tour will conclude with a visit to the Museo del Prado for a 2-hour tour experience.
The group will then enjoy lunch at leisure in the immediate area while having the opportunity to pop into the charming shops and galleries.
Following a few hours free time, we have put together a memorable and very authentic Spanish experience of flamenco show and dinner.
Day 5: Our second full day in Madrid will be an out-of-city excursion to the beautiful, ancient town of Segovia where the setting at altitude invites cooler temperatures and breezes even at the peak of summer.
Our arrival in this picture perfect setting begins when the Roman Aqueduct, one of the Roman Empire's most astounding feats, comes into view. Composed of 166 stones stone arches on granite arches set without cement or mortar, the aqueduct was built at the end of the 1st century.
From there we will wind and wend our way for a relaxed pace walking tour along Segovia's charming cobble-stoned streets, making stops along the way for shops and lunch and – you may not forgive yourself if you don't – a nibble at one of Segovia's famed pastry shops.
Highlight stops along the way can include the gothic style Cathedral of Santa Maria which was built over the course of nearly 250 years and occupies the city's highest point, as well as the Alcazar, the Segovia castle first built during Roman times and said to be one that inspired the Disney's Cinderella palace. The Alcazar offers fascinating stories among its many intricately appointed rooms along with a panoramic view of the surrounding countryside the castle was once built to defend against. We may also take in the Casa de Los Picos house, another famed castle of Segovia.
Our out-of-city day culminates with a visit to La Granja Royal Palace and an authentic local dinner and wine experience for our group.
Day 6: After perhaps a late night for those who may have capped off our day trip with a sampling of the local night life, the morning is your to sleep in a bit and pack or you may choose to explore the array of shops and markets within walking distance of the hotel.
Upon checkout by late morning, you will have left your luggage in the reception area as it will be transferred via motor coach along with the group when we travel via a high speed train to Barcelona. Our group will revel in first-rate service for a relaxed ride of 2-3 hours from one city center to the other.
The group will be able to check in to our hotel, the beautifully appointed H10 Madison by mid-afternoon and then have the balance of the afternoon to explore the local shops and cafes – or perhaps take a short ride to the beach.
The balance of the afternoon and evening are free to make shopping and dinner plans at leisure. A tapas "tour" with accompanying wine choices with your host staff is a strong first night option and a fine choice for a Barcelona nightlife immersion experience.
Day 7: This morning we will be met by our guide to embark on a Gaudí Modernism tour which takes us deep into the world of this exceptional architect and see first-hand his remarkable masterworks. From there we will explore the Eixample Area famed for its art noveau style along with Casa Batlló, one of three houses of contrasting styles which comprise the Block of Discord. From there we will wander through Park Güell, Gaudí's unique world heritage park before breaking for lunch at the rustic respite Can Travi Nou.
Our exploration of Barcelona's finest continues with a mid-afternoon visit to the world renown Sagrada Família basilica. No visit to Barcelona is complete without it.
This evening your cultural immersion reaches new depths with an interactive experience at Barcelona Kitchen where our group will enjoy a cooking workshop under the guidance of professional chefs and then delight in a tapas dinner featuring dishes prepared by the group. This experience always provides some of the best memories and laughs – not to mention fun photos – of the Majestic Spain excursion.
Day 8: Following an active and first full day in Barcelona, we will ease into the day somewhat with a 10 am start when we will head to the Catalonian countryside and the Penedès wine region and Caves Llopart. By late morning, we will be underway with a tour and wine tasting including an exploration of the private country house of the Llopart family which dates back to the 14th century and the wine cellar which was founded in 1887.
The experience continues with a tasting and a visit to one of Spain oldest vineyard includes vines that are more than 75 years old before culminating in the winery's modern facilities where a range of cavas are produced. In the tasting room, we will enjoy 4 more tastings of Gran Reserva cavas paired with local snacks of bread topped with tomato, meats and cheeses.
From there we ease into an exquisite Catalonian-Mediterranean lunch at nearby Mirador de les Caves, still in the heart of Penedès wine country and with a natural setting with views of the Montserrat Mountains.
Our Barcelona experience is capped with a "farewell to Spain" dinner, as we raise our glasses to an unforgettable experience and great new friends.
Day 9: Journey home from Barcelona to JFK and on to our home cities.
What's included?
Everything outlined in the trip description and more. Six group dinners/culinary tours described along with Spanish Breakfast daily at the hotel, along with the two lunches in Spain – most days we will be out and about exploring as a group and lunch will be at leisure. There will be refreshments on Madrid's out-of-city day and on our first full day in Barcelona. Included drinks which will vary from one meal experience to the next – ranging from all drinks for some and 1 to 3 drinks per person for others (reminders will be provided).
All hotel taxes, airline taxes, motor coach taxes, group meal tax/gratuities and ground transportation gratuities are included in your package. Domestic and international airfare. Airfare is from most major cities in the continental U.S. A supplement may be required from certain U.S. and Canadian cities. All tours, insider experiences and admissions to attractions including wineries, cathedrals, castles, Casa Batlló, Park Güell, Sagrada Família and Museo Prado are included.
What's not included?
Non-group dinners and lunches "at leisure" while exploring a particular town or city neighborhood. Any drinks beyond those prescribed in the meal experience. Any gratuities you should choose to leave for those who service your room and for your Spain-based guides – a topic we will speak to further during the trip.
Please note: Guests will be notified of the option to available upgrades for the overseas flights such as extra leg room. There may also be the option to upgrade to business class utilizing points or miles. However, extra leg room upgrades are generally not available with points or mile redemption.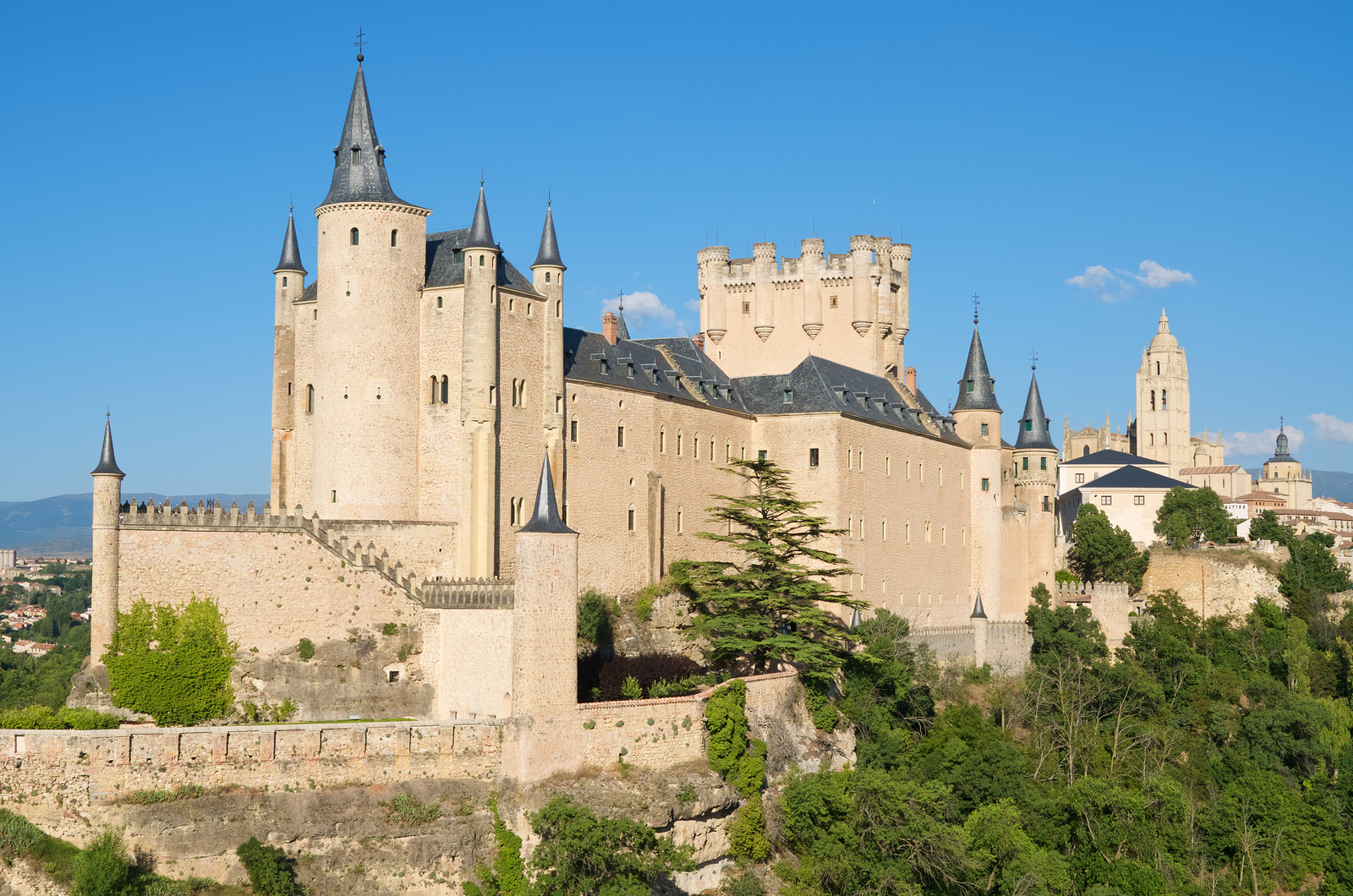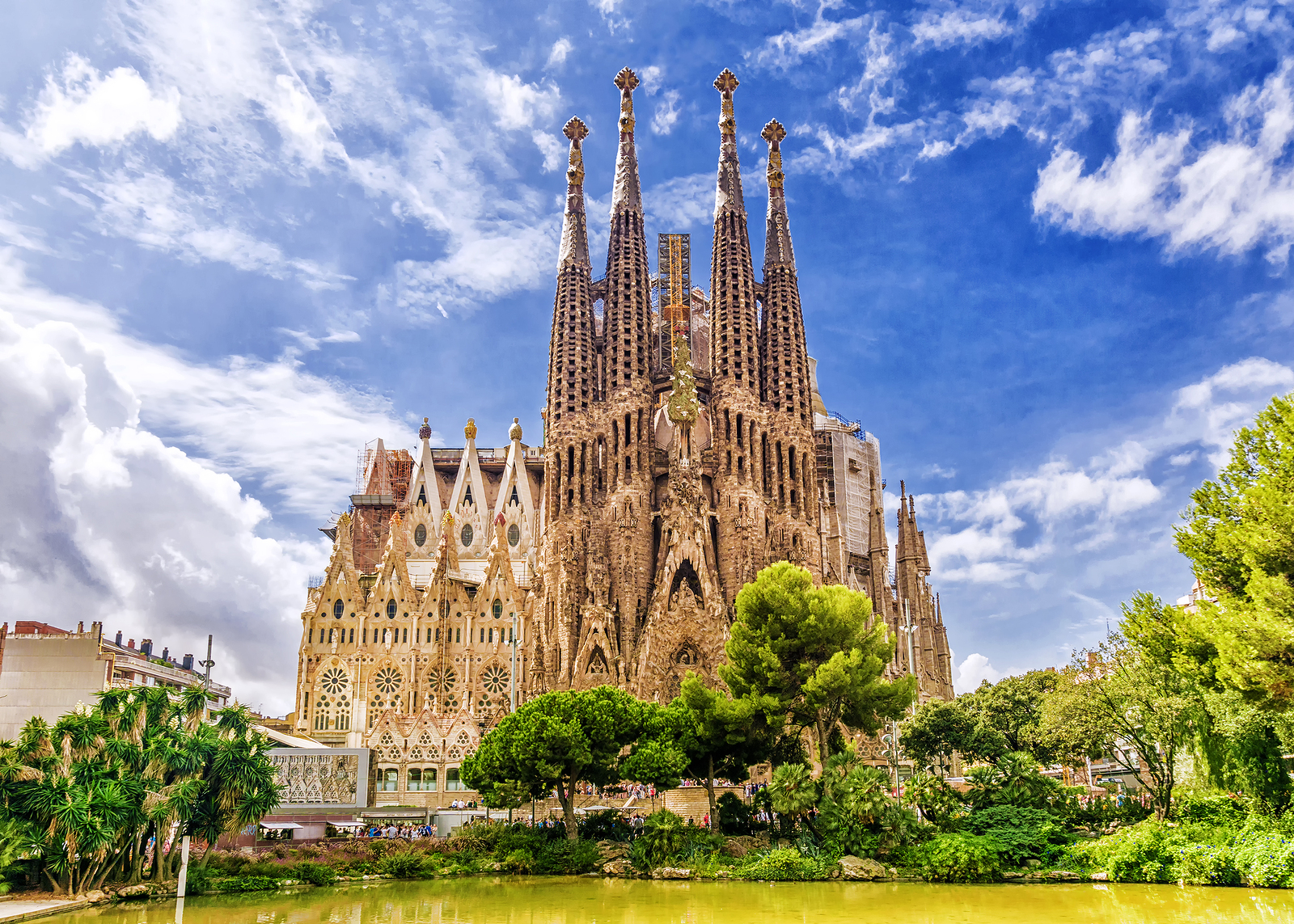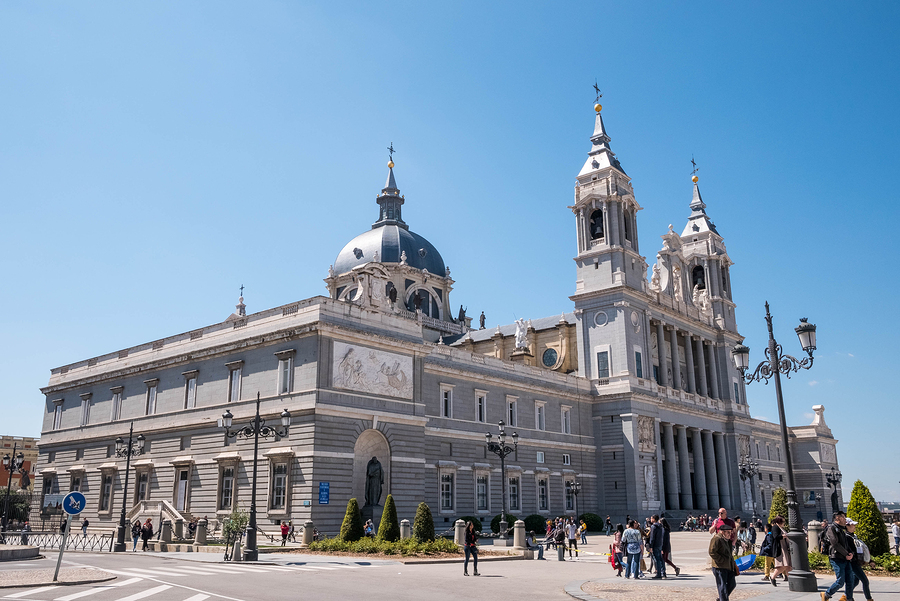 Bucket list ALERT!
Majestic Spain
New York / Madrid / Barcelona
New Fall 2022 Dates Pending
PRICE PER GUEST (double occupancy): $4724 (2020 pricing – confirmation of 2022 pricing pending)
Price for TWO: $9448 (2020 pricing – confirmation of 2022 pricing pending)
PRICE PER GUEST (single occupancy): $5746 (2020 pricing – confirmation of 2022 pricing pending)
Room/bed arrangements will vary from twin beds to doubles for non-couple pairings, doubles to king/queen for couples and twin to king/queen for single travelers. Please note we will be following up with some room upgrade options will be offered at a modest supplement for both cities.
* An appropriate, comparable substitution may be made for certain program elements if group minimums are not met.
* Post-show opportunities subject to availability of particular actors on this particular performance day. More details to follow as the weekend draws closer.
* New York City, Madrid and Barcelona hotels are subject to final determination. All will be of 4-star quality or better. Specific schedule of events is subject to change as becomes necessary