Call now (877) 284-4222 or (212) 561-5271 for more information and to reserve your trip!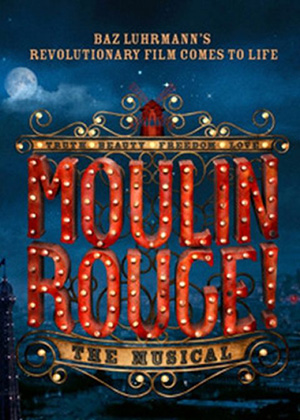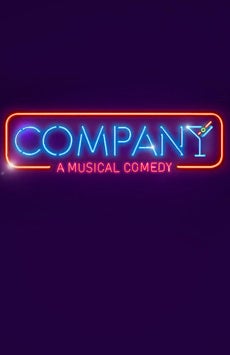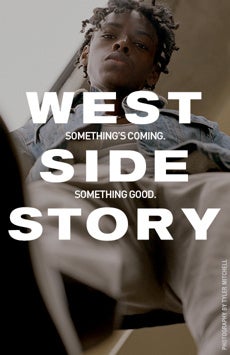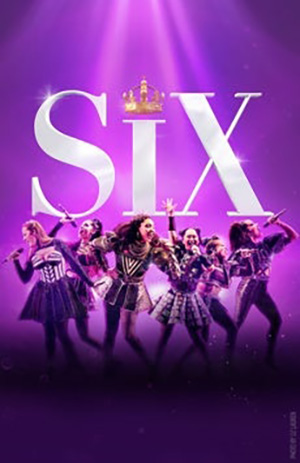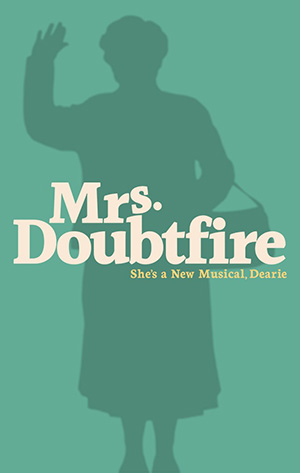 | | | |
| --- | --- | --- |
| Summer Escape 1 | July 9 – 12, 2020 | |
| Summer Escape 2 | July 16 – 19, 2020 | |
| Summer Escape 3 | July 30 – August 2, 2020 | |
TESTIMONIAL:
"We had such a great time on our recent Broadway Across America trip. Everything was so well organized and thought out. We felt well cared for, and that theatre package was amazing! I consider all three shows peak theatergoing experiences for me!
I would not hesitate to recommend Broadway Across America Travel to any of my friends and colleagues. I will also keep looking for that next package that calls to me! Again, thank you for being such great hosts and for providing such a terrific package of shows and events. Bravo!
— Wayne W. (Austin, TX) – Escape to New York Summer Guests
PACKAGE DESCRIPTION:
Broadway Across America Travel is excited to introduce our 2020 Escape to New York Summer Getaway!
Anniversary gift? Check!
Graduation gift? Check!
Simply must see what many expect will be the most sought after ticket since Hamilton or seeking that ideal summer break getaway for the theatre kids in your life? Check!
Call your girlfriends, nudge your spouse, text your sister, e-mail your mom, child or grandchild and treat yourselves to an unforgettable Broadway weekend!
Timed to also be a fit for high school and college-aged theater enthusiasts, our mid-July "Escape to New York" excursion promises the best in theatre, exclusive experiences and an elegant level of service throughout your stay.
Leave your stresses and worries behind and come join us for a memorable excursion to New York City.
Projected as groups of 20 to 30 guests, the 2020 editions of this annual tradition are headlined by tickets to the season's most anticipated musicals in Company starring Tony Award winners Katrina Lenk and Patti LuPone; Six, the Olivier-nominated smash hit arriving from London; and Moulin Rouge! which has taken Broadway by storm and is projected to garner numerous Tony nominations.
Following an engaging, sumptuous welcome dinner with your fellow travelers, your first evening kicks off with your choice of Company or Tina: The Tina Turner Musical which has been enthralling audiences since its arrival from London's West End.
A Friday that starts with an insiders tour experience and our traditional Q & A lunch at Sardi's is capped with an evening of powerful choices from among Six, the Olivier-nominated London arrival which just may steal the new Broadway season; one of the season's certain sensations in a revival of the iconic West Side Story, in its cutting edge staging at the Broadway Theatre; and Mrs. Doubtfire, the beloved film turned musical, which features the immensely talented Rob McClure (Tony Best Actor nominee in Charlie Chaplin) channeling Robin Williams.
Then on Saturday, you will be treated to your choice of Moulin Rouge!, the probable 2020 Tony Award ® favorite which has enthralled audiences and critics alike since its arrival on the Great White Way OR Jagged Little Pill, the musical inspired by Alanis Morissette's award-winning album.
Can't decide from among so many compelling choices? Add a 4th show with a 2-show Saturday!
Truth be told we have much more in store for you than these amazing theatrical performances. You will be treated to the elegant and inviting accommodations of a 4-diamond hotel, beautifully appointed and ideally located on a relatively quiet street just a block from Times Square.
Your weekend will include behind-the-scenes experiences such as our traditional Q & A lunch with actor guests from your shows, a scheduled post-show chat back and your choice of fascinating insights into theatre history through a walking or theatre tour OR "Fly NYC", the fantastic new interactive museum and ride experience.
From your included round-trip airfare from most cities to the personalized sedan transfers, our Summer Escape to New York guests can be assured of an elegant level of service and precise attention to detail.
There's no need to put off that trip to New York City any longer! Get the girls together. Surprise your sweetheart. Solve that graduation or anniversary present conundrum.
Or, as many have done with us through the years, round up a few generations of family for the "ultimate theatre getaway" and come join us for a weekend you won't soon forget!
Show Overviews:
Company
Starring Tony Award® winners Katrina Lenk and Patti LuPone, the quintessential musical comedy about the search for love and cocktails in the Big Apple is turned on its head in Marianne Elliott's revelatory staging, in which musical theater's most iconic bachelor becomes a bachelorette. At Bobbie's 35th birthday party, all her friends are wondering why isn't she married? Why can't she find the right man? And, why can't she settle down and have a family? This whip smart musical, given a game-changing makeover for a modern-day Manhattan, features some of Sondheim's best loved songs, including "Company," "You Could Drive a Person Crazy," "The Ladies Who Lunch," "Side by Side," and the iconic "Being Alive."
Tina: The Tina Turner Musial
Tina follows Tina Turner from her humble beginnings in Nutbush, Tennessee, to her transformation into the global queen of rock 'n' roll. Born Anna Mae Bullock in 1939, Turner rose to fame in the 1960s alongside her husband Ike. She later revealed in her autobiography that she had suffered domestic abuse at his hands—they separated in 1976 and divorced two years later. Turner later made a massive comeback in the 1980s. The Queen of Rock 'n' Roll has sold 180 million records worldwide and been honored with 11 Grammy Awards.
Six
The Olivier Award-nominated hit musical is headed to Broadway!Six centers on the six ex-wives of King Henry VIII, who headline an electrifying pop-concert spectacle—flipping the narrative on the one-sided story from our history books.
Mrs. Doubtfire
Helloooooooo! Mrs. Doubtfire is a musical now, poppets, and she's here to make everything better!
Daniel Hillard, a struggling, out-of-work actor, will do anything for his kids. After losing custody in a messy divorce, he disguises himself as Scottish nanny Euphegenia Doubtfire in a desperate attempt to stay in their lives. As his new persona begins to take on a life of her own, Mrs. Doubtfire teaches Daniel more than he bargained for about how to be a father. A hysterical and heartfelt story about holding onto your loved ones against all odds, Mrs. Doubtfire is the next big musical comedy for families — of all kinds.
West Side Story
When four theatrical giants — Jerome Robbins, Leonard Bernstein, Arthur Laurents and Stephen Sondheim — created West Side Story, it was immediately hailed as an "indisputable, boundary-busting masterpiece" (The New York Times) that "explodes every imaginable idea of what a musical can be" (New York Magazine). Now, three of the most daring theater-makers of our time — director Ivo van Hove (A View From the Bridge and The Crucible), choreographer Anne Teresa de Keersmaeker, and designer and frequent Van Hove collaborator Jan Versweyveld — offer a radical, thrilling new interpretation of this iconic work, with extraordinary dancing, breathtaking vision, and 32 young, brilliantly gifted performers all making their Broadway debuts. Don't miss this opportunity to see a landmark in musical theater history as if for the very first time.
"The most exciting musical theater masterpiece of the 20th century. The most visionary theatrical talents of the 21st century. Is there any wonder it's "the most eagerly-awaited production of the new season?"
— The New York Post
Moulin Rouge
Enter a world of splendor and romance, of eye-popping excess, of glitz, grandeur and glory! A world where Bohemians and aristocrats rub elbows and revel in electrifying enchantment. Pop the champagne and prepare for the spectacular spectacular… Welcome to Moulin Rouge! The Musical. Baz Luhrmann's revolutionary film comes to life onstage, remixed in a new musical mash-up extravaganza. A theatrical celebration of truth, beauty, freedom and—above all—LOVE, Moulin Rouge! is more than a musical; it is a state of mind.
How wonderful life is…at the Moulin Rouge.
"A knockout. Heartbreaking, original and surprising. I could feel the ghosts of Michael Bennett and Bob Fosse nodding their approval."
—Mark Shenton, The Stage, UK
"Smart. Shameless. Extravagantly entertaining."
— Ben Brantley, The New York Times
Jagged Little Pill
The acclaimed new musical featuring the music of singer-songwriter Alanis Morissette. Inspired by the themes and emotions of Morissette's Grammy Award-winning album, Jagged Little Pill is "a big-hearted musical that breaks the mold" (The New York Times), directed by Tony Award winner Diane Paulus (Waitress, Pippin), with an "urgent and wickedly funny" (The Boston Globe) book by Academy Award winner Diablo Cody (Juno, Tully).
The Healys are a picture-perfect family — but looks can be deceiving. When the cracks beneath the surface begin to show, they must choose between maintaining the status quo or facing harsh truths about themselves, their community, and the world around them. Featuring Morissette's iconic songs including "Ironic," "You Oughta Know," and "Hand In My Pocket," plus brand-new songs written for the show, Jagged Little Pill comes to the stage with music supervision, orchestrations, and arrangements by Tom Kitt (Next to Normal), and choreography by Olivier Award winner and frequent Beyonce collaborator Sidi Larbi Cherkaoui.
IMPORTANT NOTE: This offer is being brought to you by Custom Travel Insider. When clicking on the "BOOK NOW" link above, you will be directed to a third party site hosted by Custom Travel Insider and be booking through that entity. Broadway Across America cannot provide support for any sales or customer service issues that may arise. If you are experiencing difficulties, please contact (201) 857-3523 or Broadwayacrossamerica@ctiexperience.com
PACKAGE INCLUDES:
Roundtrip coach class airfare to New York from most major cities within the continental U.S. Please inquire about potential supplements for most Canadian cities (as well as certain U.S. markets).
Roundtrip airport – hotel transfers via luxury town car
Three (3) nights full-service accommodations in the heart of New York City amidst the distinctive 4-diamond comforts of the elegant Intercontinental Times Square (July 9 – 12) and the Muse Hotel by Kimpton (July 16 – 19 and July 30 – August 2 weekends).
Thursday Evening: You are invited to an elegant welcome dinner with fellow guests featuring fine food, great conversation and flowing cocktails.
Thursday, 7/9, 7/16 or 7/30: Orchestra/front mezzanine seating to your choice of the following:
Company starring Tony Award ® winners Patti LuPone and Kartrina Lenk the Bernard Jacobs Theatre.
Tina: The Tina Turner Musical at the Lunt Fontanne Theatre
On Friday morning: Your choice of a fascinating Broadway walking or theatre tour led by a professional theatre district guide OR the new interactive midtown Manhattan bus tour THE RIDE.
Invitations to an exquisite group lunch including fine food and beverages at Sardi's, the famed fixture known for its caricatures of Broadway stars. Your lunch will feature a Q & A session with Broadway performers who will share stories and experiences as well as a meet-and-greet opportunity for photos and autographs – perhaps even a song or two!
Friday, 7/10, 7/17 or 7/31: Orchestra/front mezzanine seating to your choice of the following:
Six, the Olivier-nominated hit musical, at the Brooks Atkinson Theatre
Mrs. Doubtfire, starring Tony ® Best Actor nominee Rob McClure, at the Stephen Sondheim Theatre.
West Side Story at the Broadway Theatre
Saturday, 7/11, 7/18 or 8/1: Orchestra/front mezzanine seating to your choice of the following:
Moulin Rouge at the Al Hirschfeld Theatre OR
Jagged Little Pill at the Broadhurst Theatre
An exclusive opportunity for a scheduled post-show chat back with members of the cast from one of your shows
Professional on-site program management by Broadway Across America staff
Comprehensive guest itineraries sent via email.
# Subject the cast member availability on night of performance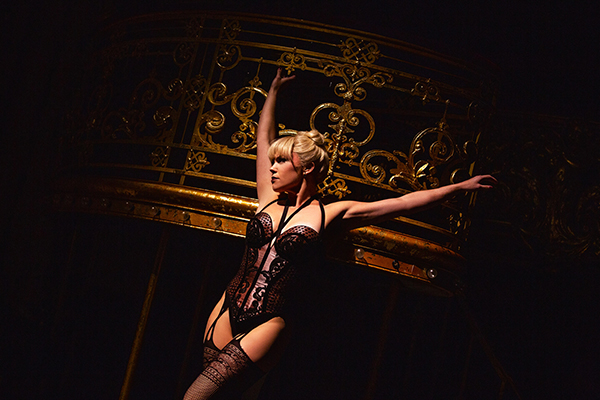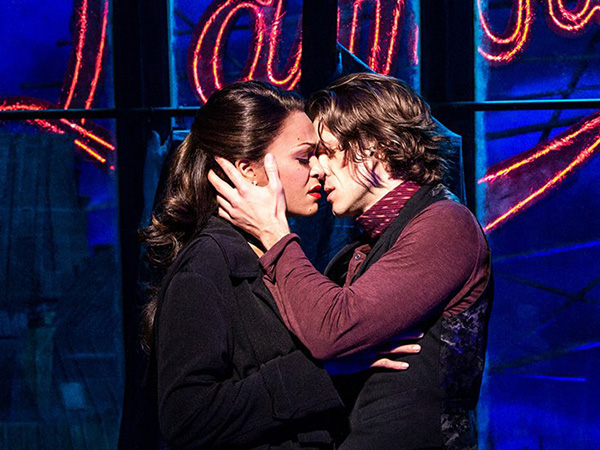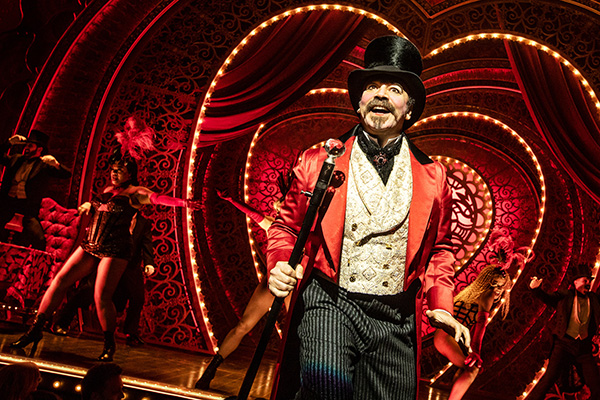 Call now (877) 284-4222 or (212) 561-5271 for more information and to reserve your trip!!
COMPANY, SIX, MRS. DOUBTFIRE, MOULIN ROUGE!, WEST SIDE STORY, JAGGED LITTLE PILL and MORE
Note: For a kid-friendlier trip, replace a featured show – or two – with Wicked, Aladdin, Frozen or The Lion King!
Teen-friendlier? Swap in DEAR EVAN HANSEN or MEAN GIRLS.
Let us customize your experience!
Summer Escape to NY – Your choice of packages:
| | | |
| --- | --- | --- |
| Summer Escape 1 | July 9 – 12, 2020 | |
| Summer Escape 2 | July 16 – 19, 2020 | |
| Summer Escape 3 | July 30 – August 2, 2020 | |
PRICE PER GUEST (double occupancy): $2,399
Price for TWO: $4,798
PRICE PER GUEST (single occupancy): $3,066
Please inquire about custom pricing from cities such as Boston, Philadelphia and Baltimore.
* An appropriate, comparable substitution may be made for certain program elements if group minimums are not met. Post-show talk backs are subject to availability of cast members on that particular day