Please call (877) 284-4222 or (201) 857-3523 for more information or to confirm your places!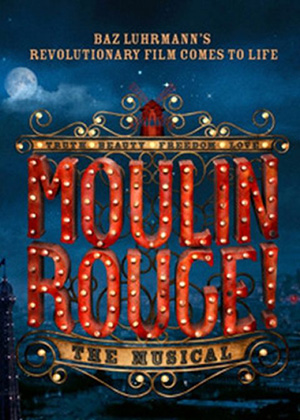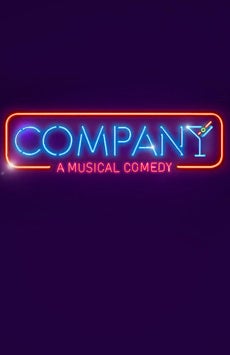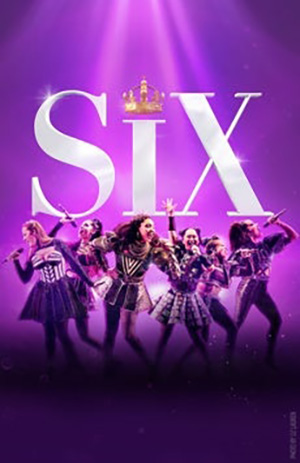 | | | |
| --- | --- | --- |
| Option 1 | June 30 – July 3, 2022 | |
| Option 2 | July 7 – 10, 2022 | |
| Option 3 | July 14 – 17, 2022 | |
| | | |
| --- | --- | --- |
| Option 4 | August 4 – 7, 2022 | |
TESTIMONIAL:
"Well done! From the gorgeous hotel, to the awesome seats at the shows, to the unique shopping experience, to the spa appointments…. and the great meals….you took all the stress out of a vacation for my sister-in-law and me by planning every little detail to perfection. It was just the right amount of activity and free time.

Thank you, thank you, thank you. I had a wonderful time."

— Jamie C. (Hagerstown, MD) – Girls Getaway Guest
PACKAGE DESCRIPTION:
Broadway Across America Travel is excited to share news of the return of our revitalized and sensational Summer Getaways – they are back and as fabulous as ever!
Please consider this your personal invitation: call your girlfriends, your spouse, your sister, your mom, your daughter, your grandson and treat yourselves to that weekend that you have put off too long.
Multi-generational groups are always welcome – summer is often the best fit for those!
Our "Escape to New York – Summer Getaways" excursions get the most out of summer in the city – promising excellent tickets to some great new shows along with exclusive experiences and an elegant level of service throughout your stay. Leave your stresses and worries behind and come join us for a memorable excursion to New York City.
For 2022, we are once again offering Summer getaways. Projected as group sizes of 24 to 40+ guests, our Summer escapes are headlined by a new set of arrivals on the Great White Way.
After the weekend gets underway with great conversation and a delicious welcome dinner with your fellow guests, we kick things off in truly fun fashion with Company, the iconic musical which arrives in late 2021 with a few plot twists on the well-known original. The legendary Patti LuPone, a 2-time Tony ® Best Actress winner, teams with the rising star Katrina Lenk who was named best actress for her lead role in The Band's Visit.
Your second choice on Thursday is Wicked, that "ever green" classic that may just be the perfect choice for that young theatre fan in your life who hasn't yet been treated to this not-to-be missed Broadway experience
Then on Friday, a fantastic set of choices:
– Moulin Rouge: The 10-time Tony Award ® winner including Best Musical
– Funny Girl: the bittersweet comedy starring Beanie Feldstein and Ramin Karimloo as it returns to Broadway for the first time since Barbra Streisand's starring turn in 1964!
Finally on Saturday, you will be treated to Six, the Olivier Best Musical nominee and early front runner for Tony ® Best Musical, that just may steal the 2022 Tony Awards season or MJ the Musical, the electrifying new musical that takes audiences inside the creative process of one of the greatest entertainers in history.
We have more in store for you than these amazing theatrical performances! Your trip's featured elements include elegant 4-diamond accommodations, private town car service, round trip airfare and a behind-the-scenes exclusive chat back* with some cast members following one of our shows.
Also on tap for the weekend is your choice of fascinating walking and interactive tour experiences and our traditional Q & A lunch at Sardi's where you can meet and take photos with actors from the shows you are seeing.
There's no need to put off that trip to New York City any longer. Get those special someone in your life together for an "ultimate getaway" and experience a weekend you won't soon forget!
Show Overviews:
SIX
The Olivier Award-nominated hit musical is headed to Broadway! Six centers on the six ex-wives of King Henry VIII, who headline an electrifying pop-concert spectacle—flipping the narrative on the one-sided story from our history books.
Divorced, beheaded, died, divorced, beheaded, survived.
From Tudor Queens to Pop Princesses, the SIX wives of Henry VIII take the mic to remix five hundred years of historical heartbreak into an exuberant celebration of 21st century girl power! This new original musical is the global sensation that everyone is losing their head over. The Evening Standard hails SIX as "the most uplifting new British musical I have ever had the privilege to watch."
Funny Girl
This bittersweet comedy is the story of the indomitable Fanny Brice, a girl from the Lower East Side who dreamed of a life on the stage. Everyone told her she'd never be a star, but then something funny happened – she became one of the most beloved performers in history, shining brighter than the brightest lights on Broadway.
Featuring some of the most iconic songs in theatre history including "Don't Rain On My Parade," "I'm the Greatest Star," and "People," Michael Mayer's bold new production marks the first time Funny Girl will return to Broadway since its debut 58 years ago. The original production of Funny Girl premiered on Broadway in 1964 starring Barbra Streisand as Fanny Brice and was nominated for eight Tony Awards including Best Musical.
MJ The Musical
MJ is the electrifying new Broadway musical that takes audiences inside the creative process of one of the greatest entertainers in history. Featuring over 25 of Michael Jackson's biggest hits, MJ allows us to rediscover the man in the mirror – with an explosion of music and theatricality as unforgettable as the artist himself.
Wicked
Wicked, the Broadway sensation, looks at what happened in the Land of Oz… but from a different angle. Long before Dorothy arrives, there is another girl, born emerald-green skin – smart, fiery, misunderstood, and possessing an extraordinary talent. When she meets a bubbly blonde who is exceptionally popular, their initial rivalry turns into the unlikeliest of friendships… until the world decides to call one "good," and the other "wicked."
Moulin Rouge!
Enter a world of splendor and romance, of eye-popping excess, of glitz, grandeur and glory! A world where Bohemians and aristocrats rub elbows and revel in electrifying enchantment. Pop the champagne and prepare for the spectacular spectacular… Welcome to Moulin Rouge! The Musical.
Baz Luhrmann's revolutionary film comes to life onstage, remixed in a new musical mash-up extravaganza. A theatrical celebration of truth, beauty, freedom and – above all – LOVE, Moulin Rouge! is more than a musical; it is a state of mind.
Company
The quintessential musical comedy about the search for love and cocktails in the Big Apple is turned on its head in Marianne Elliott's revelatory staging, in which musical theater's most iconic bachelor becomes a bachelorette. At Bobbie's 35th birthday party, all her friends are wondering why isn't she married? Why can't she find the right man? And, why can't she settle down and have a family? This whip smart musical, given a game-changing makeover for a modern-day Manhattan, features some of Sondheim's best loved songs, including "Company," "You Could Drive a Person Crazy," "The Ladies Who Lunch," "Side by Side," and the iconic "Being Alive."
IMPORTANT NOTE: This offer is being brought to you by Custom Travel Insider. When clicking on the "BOOK NOW" link above, you will be directed to a third party site hosted by Custom Travel Insider and be booking through that entity. Broadway Across America cannot provide support for any sales or customer service issues that may arise. If you are experiencing difficulties, please contact (201) 857-3523 or Broadwayacrossamerica@ctiexperience.com
PACKAGE INCLUDES:
Roundtrip coach class airfare to New York from most major cities within the continental U.S. Please inquire about potential supplements for most Canadian cities (as well as certain U.S. markets).
Roundtrip airport – hotel transfers via luxury town car
Three (3) nights full-service accommodations in the heart of New York City amidst the luxurious 4-diamond comforts of one of our partner hotels – The Muse Hotel by Kimpton, The Intercontinental, the brand-new Hard Rock or the M Social – each conveniently nestled in the heart of the theatre district
Day 1, Thursday: On Thursday night, you are invited to an elegant welcome reception and dinner with your fellow travelers featuring fine food, friendly conversation and flowing cocktails.
Day 1, Thursday: Orchestra/front mezzanine tickets to Company starring Patti Lupone and Katrina Lenk at the Bernard Jacobs Theatre
Tour experience: You will be provided a choice of tour from among an exclusive Broadway history tutorial and behind-the-scenes tour of the New Amsterdam Theatre, a fascinating historic Broadway walking tour or the new interactive midtown tour experience known as "The Ride."
Day 2, Friday – Q & A Lunch: Invitations to an exquisite meet-and-greet lunch including fine food and beverages at Sardi's, the famed fixture known for its caricatures of Broadway stars. Your lunch will feature a Q & A session with Broadway performers from your shows who will share stories and experiences as well as a meet-and-greet opportunity for photos and autographs – perhaps even a song or two.
Day 2, Friday: Orchestra/front mezzanine tickets to:

Moulin Rouge at the Al Hirschfeld Theatre
Funny Girl starring Beanie Feldstein and Ramin Karimloo at the August Wilson Theatre
Day 3, Saturday: Orchestra/front mezzanine tickets to your choice of the following:
MJ the Musical at the Neil Simon Theatre
Six at The Brooks Atkinson Theatre
Day 4, Sunday: This is "getaway" day when you are free to schedule anything you like before your return airport transfer 3 hours prior to your flight.
An exclusive opportunity for a scheduled post-show chat back with members of the cast from one of your shows *
Professional on-site program management by Broadway Across America staff
Comprehensive guest itineraries
# Subject the cast member availability on night of performance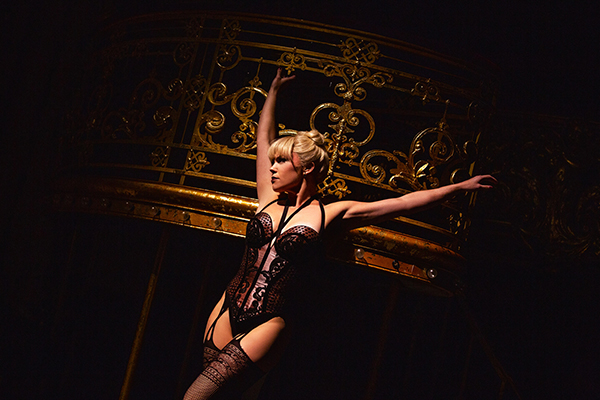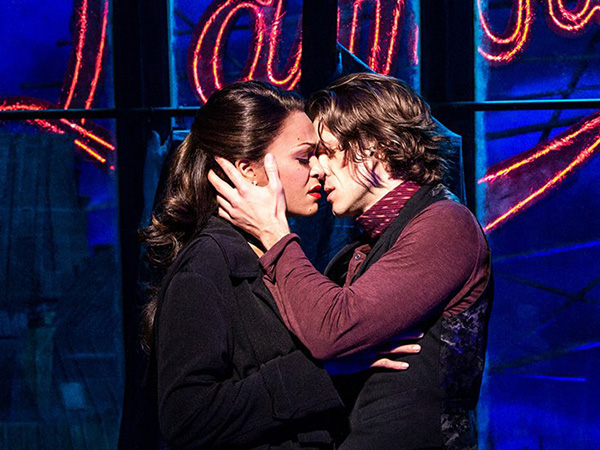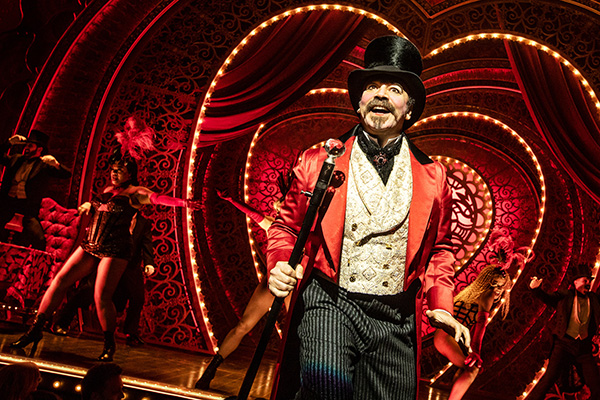 Six, Moulin Rouge, Wicked, Funny Girl, Company, MJ
Escape to New York – Summer Getaways
New York, NY
Select from among 4 sets of dates:
June 30 – July 3, 2022
July 7 – 10, 2022
July 14 – 17, 2022
August 4 – 7, 2022
Company or Wicked, Funny Girl or Moulin Rouge, Six or MJ the Musical
PRICE PER GUEST (double occupancy): $2465
Price for TWO: $4930
PRICE PER GUEST (single occupancy): $3051
Please inquire about custom pricing from cities such as Boston, Philadelphia and Baltimore.
* An appropriate, comparable substitution may be made for certain program elements if group minimums are not met. Post-show talk backs are subject to availability of cast members on that particular day