Please call (877) 284-4222 or (201) 857-3523 for more information or to confirm your places!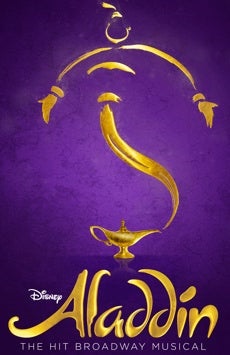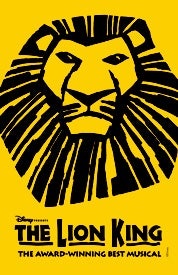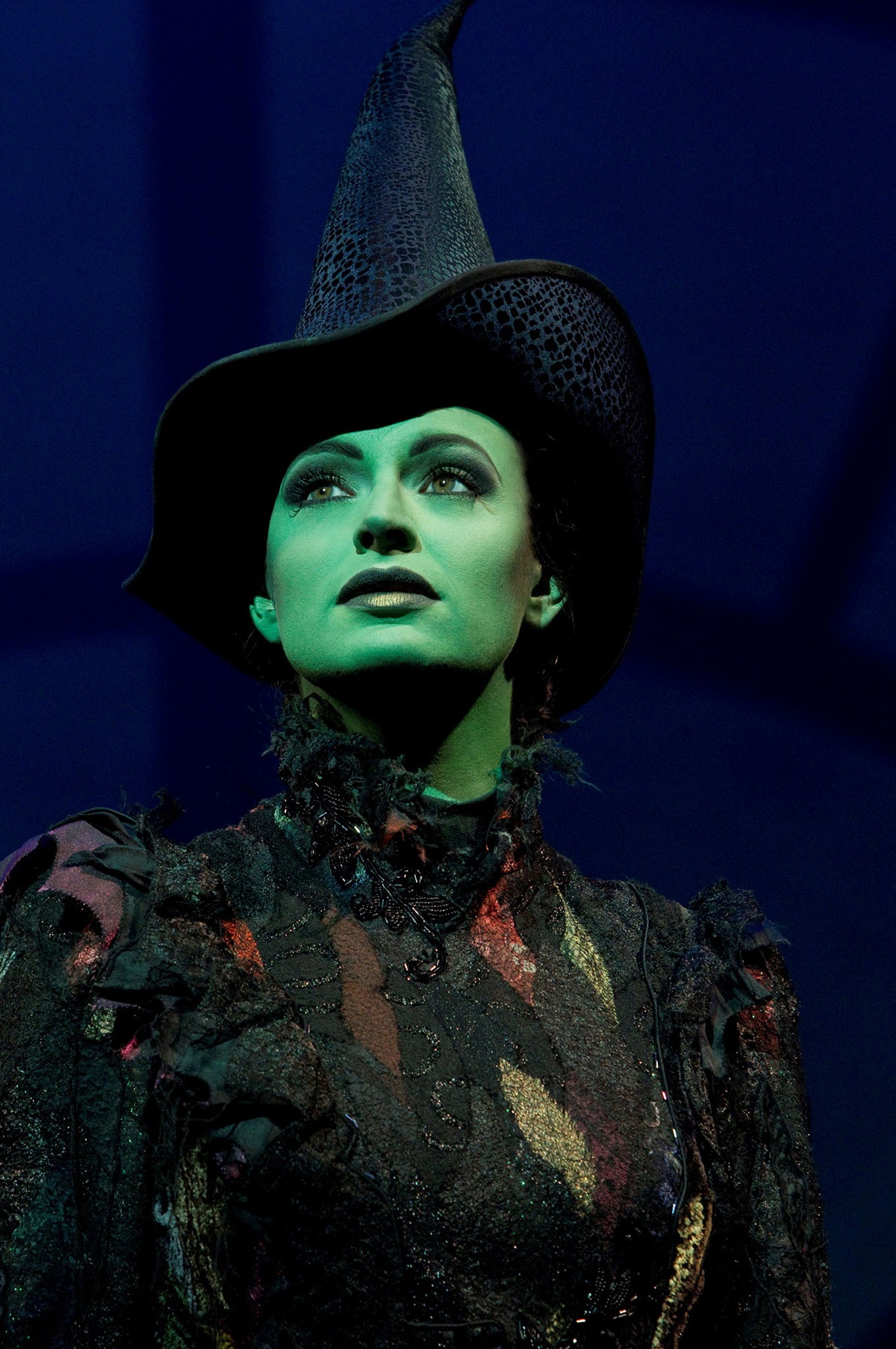 | | | |
| --- | --- | --- |
| Option 1 | July 11 – 14, 2024 | |
| Option 2 | July 18 – 21, 2024 | |
| Option 3 | August 1 – 4, 2024 | |
| Option 4 | August 15 – 18, 2024 | |
TESTIMONIAL:
"My son and I are most grateful to both of you for a delightful weekend. Our shows were so much fun. The theatre tour was fascinating. And the meals were excellent – far better than I expected.
You took wonderfully good care of us. It was one of the best trips I have made in some time. I have a lot of happy memories about this tour and my son was thrilled by the experience. Thank you very much."
– Robert L. & Son –Broadway Across America Guests
PACKAGE DESCRIPTION:
Broadway Across America is excited to announce the return of our "Take the Kids to Broadway!" experience specifically with the kids, grandkids, nieces or nephews in mind who would love nothing more than to experience a Summer 2024 weekend in New York City.
This could be just the birthday or graduation gift you are looking for – the ultimate adventure next summer to the Big Apple, including great tickets to three of Broadway's top shows such as The Outsiders, & Juliet, Wicked, Harry Potter, Back to the Future, Aladdin and The Lion King – roundtrip airfare, 4-diamond accommodations, exclusive tour experiences and much more!
Offered for four sets of summer date choices, this trip is loaded with fun stuff that you and the kids will enjoy with the same premium level of service that is the hallmark of each of our theatre excursions.
Summer in the city just might be your destiny in 2024.
Speaking of destiny… a Broadway destiny seemed a certainty the moment Harry Potter and the Cursed Child became a remarkable success story in London's West End just a few years ago. And now the story of the world's most famous young wizard is in full magical effect on Broadway – and with similarly spectacular acclaim and box office success.
And then there's Wicked, the "ever green" smash Broadway success which introduces the witches of Oz before Dorothy dropped in. With a broad appeal across demographics, Wicked might just be the one "must see" show choice among the options offered in this package.
And for some, one or both of the Disney's classics – The Lion King or Aladdin – might be just the right fit.
And there might be a teen in your life who can't wait to see SE Hinton's landmark novel The Outsiders brought to life on a Broadway stage.
Speaking of the show choices… don't see one listed here that'd you love to see? Ask us about show substitutions. Maybe it's Six, the sizzling sensation from London's West End or Back to the Future, the iconic film turned musical which garnered the Olivier Best Musical honors in the West End and time warps its way onto Broadway this summer.
Or it could be a show the "adults" really want to see on this trip like Hamilton or Hadestown.
Just let us know!
We have more in store for you than amazing theatrical performances. Your trip's featured elements include private town car service, two group meals and your choice of fascinating walking and interactive tour experiences.
The kids will love our traditional Q & A lunch where they will meet and take photos with ask questions of our actor guests from the weekend's shows.
Our "Take the Kids to Broadway!" excursions will really have you looking forward to next summer – with the promise of excellent show tickets, exclusive experiences and a lot of fun throughout your stay.
Leave the stresses of planning behind and let us put together a memorable excursion to New York City.
Come join us in summer 2024!
Show Overviews:
Wicked
Wicked, the Broadway sensation, looks at what happened in the Land of Oz…but from a different angle. Long before Dorothy arrives, there is another girl, born with emerald-green skin—smart, fiery, misunderstood, and possessing an extraordinary talent. When she meets a bubbly blonde who is exceptionally popular, their initial rivalry turns into the unlikeliest of friendships…until the world decides to call one "good," and the other one "wicked."
Visually stunning, Wicked boasts a soaring score from Stephen Schwartz (Godspell, Pippin) that includes the hits "Defying Gravity," "Popular" and "For Good, Tony Award-winning sets and costumes and some of the most gravity-defying moments on the Great White Way. Wicked has been hailed by The New York Times as "the defining musical of the decade."
"The most complete, and completely satisfying, musical I've come across in a long time."
Review by Elysa Gardner from USA Today
Purlie Victorious
Leslie Odom Jr. returns to Broadway in this hilarious journey to take back what's his. With a little help from her. Purlie Victorious is set in an era when Jim Crow laws still were in effect in the American South and focuses on the traveling preacher Purlie Victorious Judson, who returns to his small Georgia town hoping to save the community's church and emancipate the cotton pickers who work on an oppressive plantation. This hilariously funny play spins the tallest of tales that will keep you laughing from its opening moments to its inspiring end.
& Juliet
Created by the Emmy ® -winning writer from Schitt's Creek," this hilarious new musical flips the script on the greatest love story ever told. & JULIET asks: what would happen if Juliet didn't end it all over Romeo? Get whisked away on a fabulous journey as she ditches her famous ending for a fresh beginning a second chance at life and life – her way.
The Outsders
In Tulsa, Oklahoma, 1967, the hardened hearts and aching souls of Ponyboy Curtis, Johnny Cade and their chosen family of 'outsiders' are in a fight for survival and a quest for purpose in a world that may never accept them. A story of the bonds that brothers share and the hopes we all hold on to, this gripping new musical reinvigorates the timeless tale of 'haves and have nots,' of protecting what's yours and fighting for what could be.
Harry Potter and the Cursed Child
It was always difficult being Harry Potter and it isn't much easier now that he is an overworked employee of the Ministry of Magic, a husband and father of three school-age children. While Harry grapples with a past that refuses to stay where it belongs, his youngest son Albus must struggle with the weight of a family legacy he never wanted. As past and present fuse ominously, both father and son learn the uncomfortable truth: sometimes, darkness comes from unexpected places.
Based on an original new story by J.K. Rowling, Jack Thorne and John Tiffany, Harry Potter and the Cursed Child, a new play by Jack Thorne, received its world premiere in June 2016 at the Palace Theatre in London, where it plays to sold-out houses.
The critically acclaimed play has won 22 major theatre awards in the UK and is the most-awarded play in the history of Britain's prestigious Olivier Awards, winning a record-breaking nine awards including Best New Play and Best Director.
Aladdin
The beloved Disney story is brought to thrilling theatrical life.
In the middle-eastern town of Agrabah, Princess Jasmine is feeling hemmed in by her father's desire to find her a royal groom. Meanwhile, the Sultan's right-hand man, Jafar, is plotting to take over the throne. When Jasmine sneaks out of the palace incognito, she forms an instant connection with Aladdin, a charming street urchin and reformed thief.
After being discovered together, Aladdin is sentenced to death, but Jafar saves him by ordering him to fetch a lamp from the Cave of Wonders. Where there's a lamp, there's a Genie, and once Aladdin unwittingly lets this one out, anything can happen! Will Aladdin's new identity as "Prince Ali" help him win Jasmine's heart and thwart Jafar's evil plans? Will the Genie's wish for freedom ever come true?
Back to the Future
Welcome to Hill Valley! Marty McFly is a rock 'n' roll teenager accidentally transported back to 1955 in a time-travelling DeLorean invented by his friend, Dr. Emmett Brown. But before he can return to 1985, Marty must make sure his high-school-aged parents fall in love in order to save his own existence. Marty's in a race against time to fix the present, escape the past and send himself… back to the future!
"Tim Hatley's stunning, multi-dimensional design – thrillingly meshing physical production, lighting, projection, sound and hydraulics – lifts what threatened to be a movie retread into a live entertainment triumph."
David Benedict ~ Variety
The Lion King
Pride Rock comes to life in Disney's long-running hit.
A lively stage adaptation of the Academy Award-winning 1994 Disney film, The Lion King is the story of a young lion prince living in the flourishing African Pride Lands.
When an unthinkable tragedy, orchestrated by Simba's wicked uncle, Scar, takes his father's life, Simba flees the Pride Lands, leaving his loss and the life he knew behind. Eventually companioned by two hilarious and unlikely friends, Simba starts anew. But when weight of responsibility and a desperate plea from the now ravaged Pride Lands come to find the adult prince, Simba must take on a formidable enemy, and fulfill his destiny to be king.
With a pulsing spectacle driven by primal African rhythms, unforgettable tunes (including Elton John and Tim Rice's Oscar-winning "Can You Feel the Love Tonight") and a jaw-dropping display of exotic African wildlife brought to life onstage, there are good reasons why The Lion King won a half-dozen Tony Awards in 1998. Intensely physical stage work and countless visual surprises hold your attention from start to finish.
PACKAGE INCLUDES:
Roundtrip coach class airfare to New York from most major cities within the continental U.S. Please inquire about potential supplements for most Canadian cities (as well as certain U.S. markets)
Roundtrip airport – hotel transfers via luxury town car
Three (3) nights full-service accommodations amidst the luxurious 4-diamond comforts of the Muse Hotel, the Hilton Tempo or comparable
Thursday July 11/July 18/August 1/August 15: Invitations to an exquisite welcome dinner with your fellow guests featuring fine food and flowing cocktails (at least for the adults!)
Thursday July 11/July 18/August 1/August 15: : Orchestra/front mezzanine seating to your choice of the following shows:
The Lion King at the Minskoff Theatre
Wicked at the Gershwin Theatre
Back to the Future at the Winter Garden Theatre
Friday July 12/July 19/August 2/August 16: Orchestra/front mezzanine seating to your choice of the following shows:
The Outsiders at the Bernard Jacobs Theatre
Harry Potter & The Cursed Child at the Lyric Theatre
Your choice of an exclusive Broadway history tutorial and behind-the-scenes theatre tour or a fascinating walking tour given by a seasoned New York City guide
Friday July 12/July 19/August 2/August 16: Invitations to an exquisite group lunch including fine food and beverages at Sardi's on the second day of your trip, the famed fixture known for its caricatures of Broadway stars. Our lunch will feature a Q & A session with a few Broadway actors who will share their experience of making it on the Great White Way. Fascinating insights, insider tidbits along with photo opportunities with our special guests.
*Some of our recent Q & A lunches have taken place at Carmine's which is wonderful in its own right, right down the block from Sardi's!
Friday July 13/July 20/August 3/August 17: Orchestra/front mezzanine seating to your choice of the following shows:
& Juliet at the Sondheim Theatre
Aladdin at the New Amsterdam Theatre
3rd Show TBD at the X Theatre
An exclusive opportunity for a scheduled post-show chat back with members of the cast from one of your shows *
Professional on-site program management by Broadway Across America staff
Comprehensive guest itineraries
* Availability of post-show chat backs is subject to approval by individual shows and the Broadway industry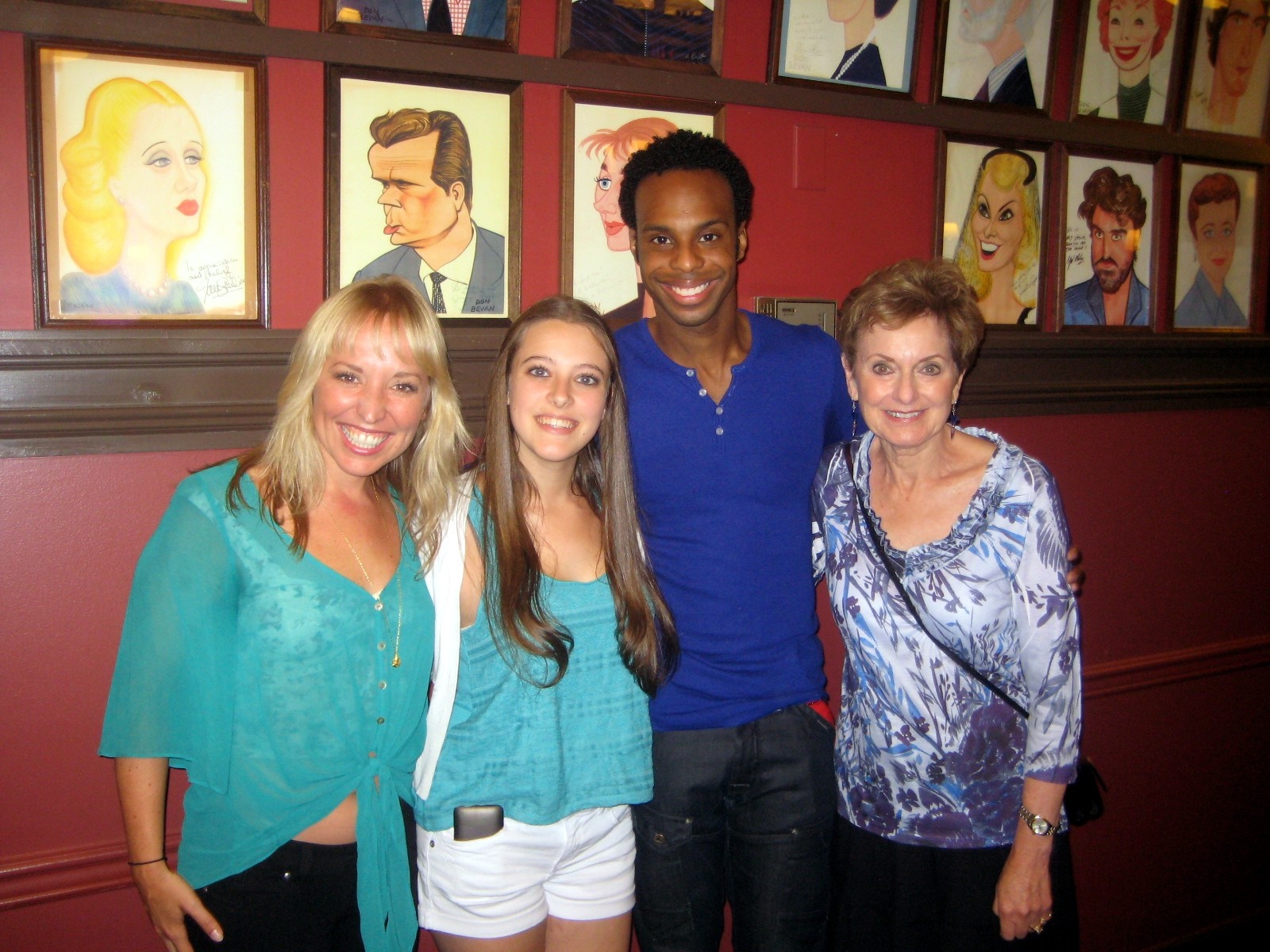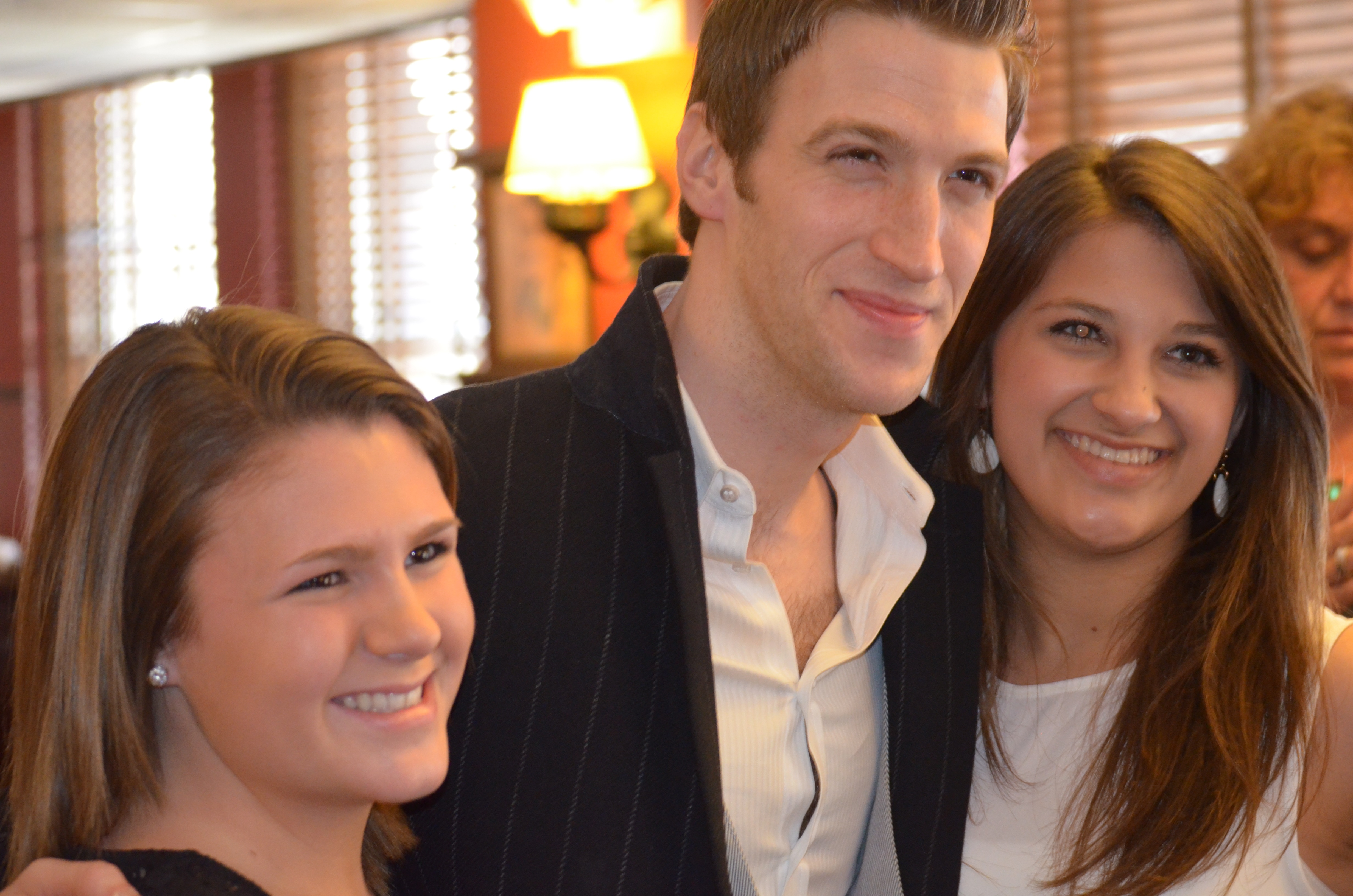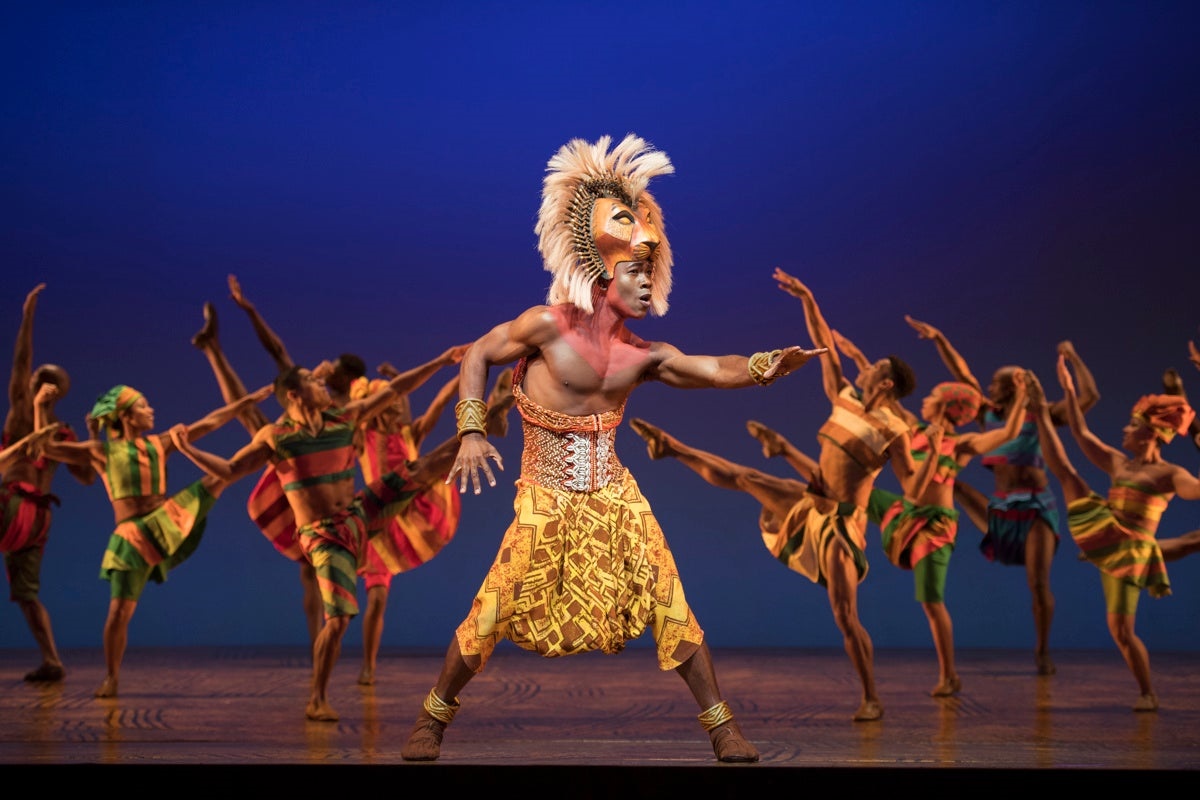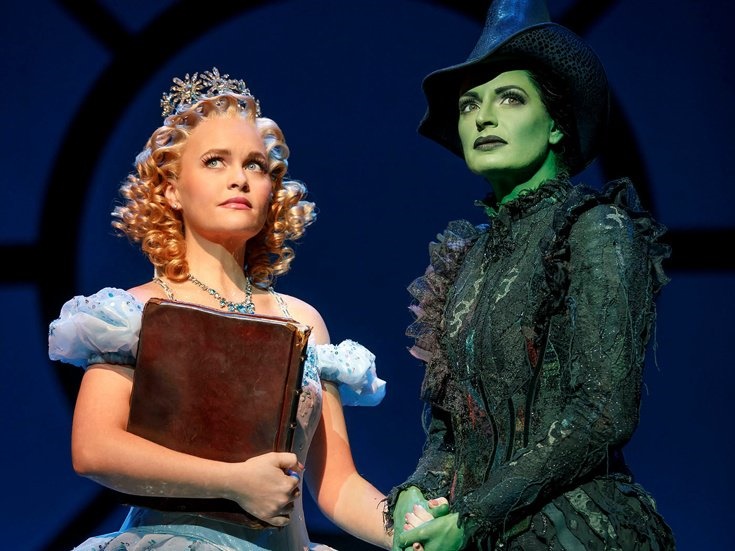 Show choices including The Outsiders, & Juliet, Wicked, Harry Potter, Back to the Future, Lion King, Aladdin
Take the Kids to New York – Summer Edition
New York, NY
Select from among 4 sets of dates:
July 11 – 14, 2024
July 18 – 21, 2024
August 1 – 4, 2024
August 15 – 18, 2024
PRICE PER GUEST (double occupancy): $XYZ
Package Price for TWO: $ABC
PRICE PER GUEST (single occupancy): $DEF