Call today at (201) 857-3523 or (877) 284-4222 for more information and to reserve your trip!
You may also email broadwaynapa@ctiexperience.com for any questions.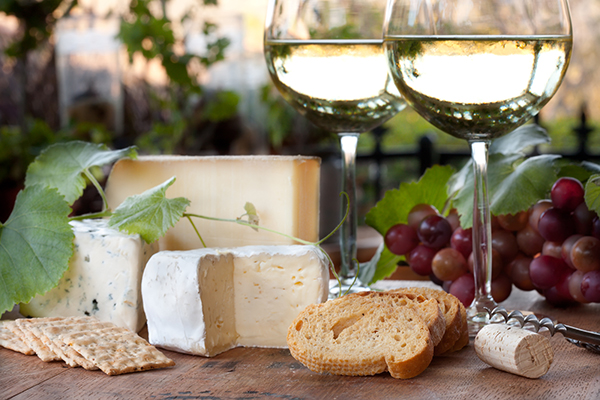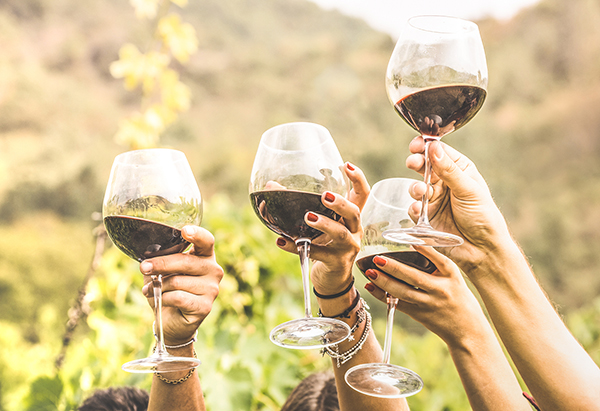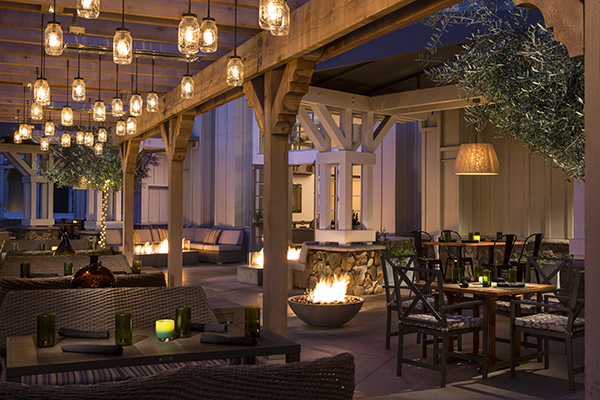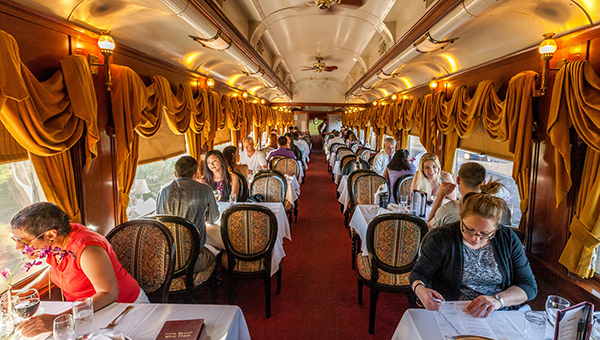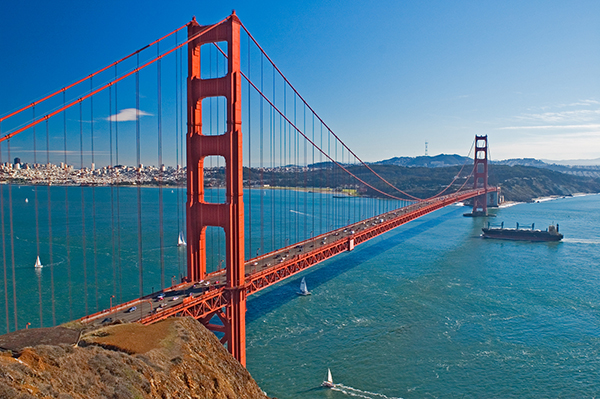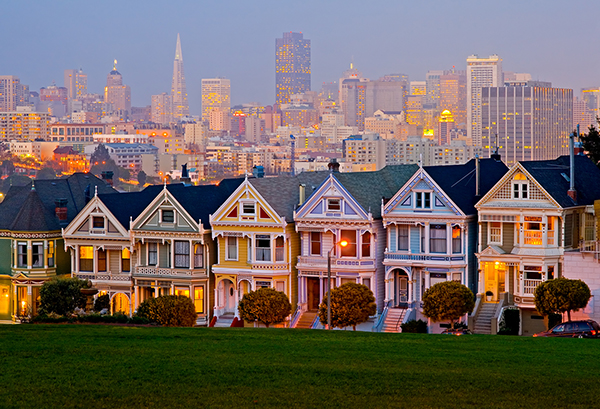 | | | |
| --- | --- | --- |
| Broadway Across Wine Country | October 24 – 29, 2021 | Call to Reserve |
| | | |
| --- | --- | --- |
| Broadway Across Wine Country | June 5 – 10, 2022 | Call to Reserve |
TESTIMONIAL:
"Now that we have caught our breath, just a short note to say what a great trip the tour was! Of course, there are always more things to do and see than can be fit into a short schedule, but I cannot think of anything that was not a worthwhile memory. You always do a fabulous job and once again we were not disappointed!"
— Rowland & Karen G. (Austin, TX) – Long-time Broadway Across America Travel Guests
PACKAGE DESCRIPTION:
Broadway Across America is proud and excited to introduce our newest out-of-city excursion – we are going off-Broadway, you could say – and heading west in Autumn 2021 (and again next June) to that pearl of a city, San Francisco, and the very heart of wine country, Napa and Sonoma Valley.
Your 5-night excursion begins in the City by the Bay, San Francisco, where you will experience its jewels and highlights including the Golden Gate Bridge, after which we will soak in the beauty of wine country in Napa and Sonoma and its land of grand estates, expansive tasting rooms and quaint towns. Along with some wondrous culinary experiences and what we expect will be typically splendid late spring weather, our group will delight in an array of fine wines while also having the opportunity to blend our own!
Your tour will begin and end in San Francisco allowing you time to breathe in its culture and people. At Fisherman's Wharf, savor a fresh Dungeness crab sandwich or watch the local fishing boats bring in their daily catch. Continue to Pier 39 to marvel at the hundreds of sea lions that have taken over some piers or stroll to the water's edge for a view of Alcatraz Island. Enjoy an enormous ice cream sundae at Ghirardelli Square and don't forget to take home a sampling of their famed chocolate.
Your time in the city can include such quintessential experiences as the timeless cable cars, Alcatraz, China Town, Coit Tower and the famous "crookedest street in America."
After the bustle of the city, we will journey to the world-renowned wine country of Napa Valley and Sonoma Valley, first stopping in the Mediterranean picturesque town of Sausalito on our way north. Along the way, you will learn about food and wine pairings capped by a cooking class and dinner at the Culinary Institute of America (CIA) at Copia. While in Sonoma, you will be a winemaker for a day while you concoct your own blend of wine, and then enjoy a romantic dinner in the wine cave.
It's a food and wine connoisseur's paradise where our guests will be treated to an elegant mix of wine tastings, exquisite dining, relaxing tours, a picnic lunch and an array of options such as spa escapes, shopping and much more.
Perhaps this is the trip you have been waiting for. Come and join us, then leave your heart in San Francisco.
Arrival Day
From your home airport, you will fly into San Francisco or Oakland, arriving morning into early afternoon. You will be met by one of our drivers for executive sedan or SUV service to your hotel in the heart of the famed Fisherman's Wharf. After checking into the stunning 4-star boutique Argonaut Hotel www.argonauthotel.com and with our BAA staff, you will be provided a map to begin your full immersion into the area.
You will have free time to enjoy lunch, stroll Fisherman's Wharf and see how the crab pots turn the raw crustaceans into delectable delicacies. Watch the myriad of fishing boats come in after a day's catch. Capture a picture of Alcatraz Island that appears just an arms-reach from Pier 39. Have an ice cream at Ghirardelli Square, and across from the cable car stop, enjoy a glass of Irish Cream Coffee at the Buena Vista café where it was invented.
By mid-afternoon, it is time meet up with your fellow travelers at the hotel before we walk over to the Wattle Creek Winery tasting room at Ghirardelli Square and begin our wine tasting experience at the first of six wineries throughout our excursion. At Wattle Creek, you will meet with a wine maker who will introduce you to the art and science of wine tasting. After enjoying several wines, we will head back to Fisherman's Wharf for our welcome dinner at the famous Boudin Bakery Restaurant.
Boudin's Bakery is home to the original San Francisco sourdough bread that dates back to 1849. Boudin's is San Francisco's oldest continuously operating business. Their sourdough bread is baked fresh everyday using the same mother dough cultivated from a gold miner's sourdough starter back in the days of the California Gold Rush!
Day 2
After a restful sleep and a hearty breakfast on the wharf, we begin our journey north to the wine country, first stopping at the Golden Gate Bridge visitor center and its spectacular views. We will walk a short distance across the bridge, take plenty of photos and shop before continuing to the next destination, the picturesque town of Sausalito in Marin County. There you can look back across the Bay and see San Francisco, venture in and out of quaint shops, sit on the pier and grab a bite, and perhaps some Hawaiian ice cream from Lappert's.
Our motor coach will then journey about an hour's drive into wine country with a stop at Cornerstone on the outskirts of the town of Sonoma. Enjoy the first taste of the serene countryside. Cornerstone is home to Sunset Magazine's experimental gardens, wine tasting rooms, antique shops, and cafes. While our stay there will be short, you will want to return again.
As we leave Cornerstone, we are about half hour away from the famous Napa Valley. Upon arriving in the town of Napa, the largest in the valley, we will check into the gorgeous and newly renovated 4-star River Terrace Inn www.riverterraceinn.com close to shops, restaurants, and wine tasting rooms. After some free time to settle in and explore, we will meet in the hotel lobby to walk over to an intimate private dinner at a noted restaurant in downtown Napa.
Day 3
Today, we head back to Sonoma Valley and spend the day in Sonoma. We arrive in the town plaza where we will be met by historian and guide, George Webber. He is known throughout town and local wineries, but he is most notable for his knowledge of the area. Sonoma was where the State of California was founded. George will enlighten you with that history as we tour the Mission, Sonoma Barracks Gift Shop and town square.
After the tour, Pangloss Cellars will be waiting for us with refreshments. Their tasting room is located at one corner of Sonoma plaza and there we will experience their wonderful wines paired with some food bites. Don't get too full because the best is yet to come in Sonoma. We hop back on the shuttle that will take us to Buena Vista Winery where will be spend the rest of the day. Buena Vista Winery is the oldest winery in California and the sister winery to Wattle Creek.
At Buena Vista you will be met by a glass of bubbly as you enter the winery grounds. A delicious box lunch from an award-winning restaurant will be waiting for you along with glasses of Buena Vista's wines. After lunch and a short rest, you will be given a guided tour of the winery and the caves, and then their very popular wine blending class.
You will have an opportunity to make your own blend of wine in a couple of hours and share a taste of it with the group. The group will then choose the favorite blend and that recipe will be bottled for everyone to take home with our own private label. After the hard work of being a winemaker for the day, you will be treated to a most scrumptious dinner in Buena Vista's wine cave. There is a good chance many of us will happily doze off on your way back to Napa that evening.
Day 4
Today we tour Napa Valley by starting at Raymond Vineyards as we head north. Though a sister winery to Buena Vista and Wattle Creek, we will note the contrasts and be able to compare the three wineries. A wine tasting has been arranged for us at Raymond and afterwards we venture into the garden and farm and explore other rooms on the premises. The next stop is at V Sattui Winery noted for its deli as much as for its wines. We will enjoy a fun selection of lunch items from their deli counters, taste some of their wines, shop to our heart's content and make our way out to the grounds for a picnic lunch.
After lunch, we will tour one last winery, Louis Martini which features a beautiful new tasting room, before heading back to the hotel to rest, pack or shop in the area before the evening's festivities. This evening we will all meet in the hotel lobby and walk over to the Oxbow Market where your senses will suddenly be overwhelmed by the wonderful smells and sounds of the marketplace.
We will cut through the hustle and bustle to arrive at the Culinary Institute of America (CIA) located next door. At the CIA, we will enjoy an evening of being a chef, prepare a meal and then enjoy together. We will have a rare opportunity to cook in a professional kitchen with professional chefs using the bounty from the Napa Valley. Bon Appetit!
Day 5
As we say farewell to Napa Valley after breakfast, we hop back on the motor coach for the return drive to San Francisco, this time settling near the Union Square shopping district of San Francisco where we will stay overnight at one of the many luxury 4-star hotels in the area. After settling in, you will have time to venture on your own to see the sights of Union Square, SoMa – south of Market – Chinatown, Embarcadero or North Beach.
With dinner plans either at leisure this evening or the optional outing at the ballpark, the day is wide open to make your own plans.
There will be free time and an optional smaller group outing to explore the surrounding areas or relax before joining up again in the early evening for a San Francisco Giants baseball game. While an optional outing, we will note AT&T Park and its setting on the bay alone are worth the visit and the food at the park is rated one of the best in all of baseball.
Tonight, come in orange and black if you like – Giants colors – or the blue and gold of the visiting San Diego Padres.
Chances are the group will meet up at the hotel bar for a cocktail or two to toast a memorable trip and new friends.
* Note: the Giants game is not available in for the October trip and is TBD for June 2022, pending schedule release
Departure Day
Journey home from San Francisco or Oakland airport.
IMPORTANT NOTE: This offer is being brought to you by Custom Travel Insider. When clicking on the "BOOK NOW" link above, you will be directed to a third party site hosted by Custom Travel Insider and be booking through that entity. Broadway Across America cannot provide support for any sales or customer service issues that may arise. If you are experiencing difficulties, please contact (201) 857-3523 or Broadwayacrossamerica@ctiexperience.com
PACKAGE INCLUDES:
What's included?
Round-trip coach class airfare to San Francisco/Oakland from most major cities within the continental U.S. Please inquire about potential supplements for most Canadian cities (as well as certain U.S. markets).
Round-trip airport – hotel transfers between airport and San Francisco hotel via town car or SUV service.
Five (5) nights distinctive full-service 4-star accommodations – two nights in San Francisco and three in Napa – rm/tx/dbl occ.
All groups meals – 2 lunches (including a voucher toward lunch at V Sattui Winery) and 4 dinners – and wine tastings/pairings described for the group
Daily Wine Country continental breakfast at our Napa Hotel, the River Terrace Inn.
All ticketed events and admissions attended by the group including Cobb's Comedy Club, the Napa Valley Wine Train, all wineries and tasting rooms, wine blending class, cooking class at CIA and the (though optional) San Francisco Giants game.
All group transportation which will be via motor coach or mini motor coach (the one exception being the Giants game for which transportation plans will depend on the group size).
All gratuities for group meals and transportation
Professional on-site program management by Broadway Across America staff
Comprehensive guest itineraries sent via email.
What's not included?
Breakfast in your San Francisco hotels. Breakfast time in the city is your opportunity to explore the local scene and discover a nearby deli, bakery or café. Of course, the hotels will have breakfast options on property as well.
Any lunch or dinner not outlined in the itinerary when we may arrive in an area with the opportunity to dine and shop at leisure.
Hotel-based gratuities such as for the bell staff or room servicing
Any spa treatments or services which are optional.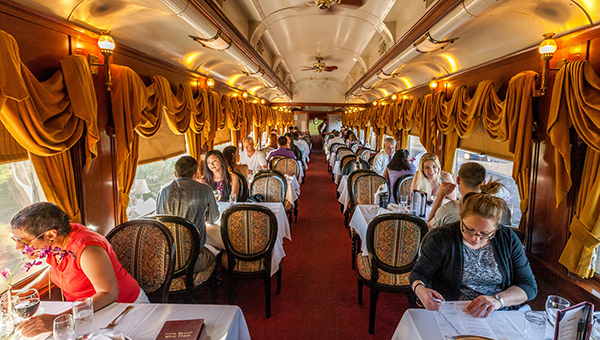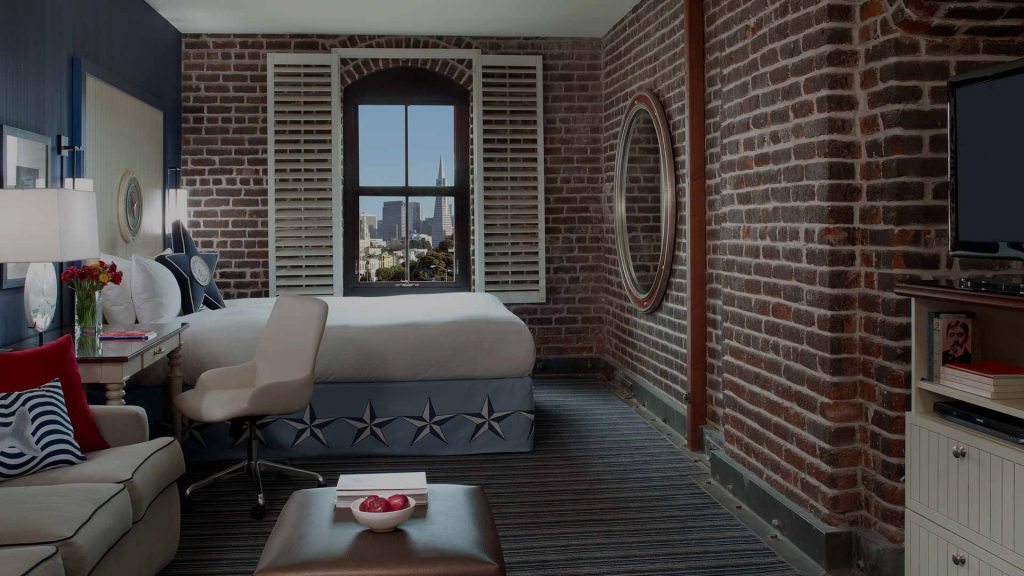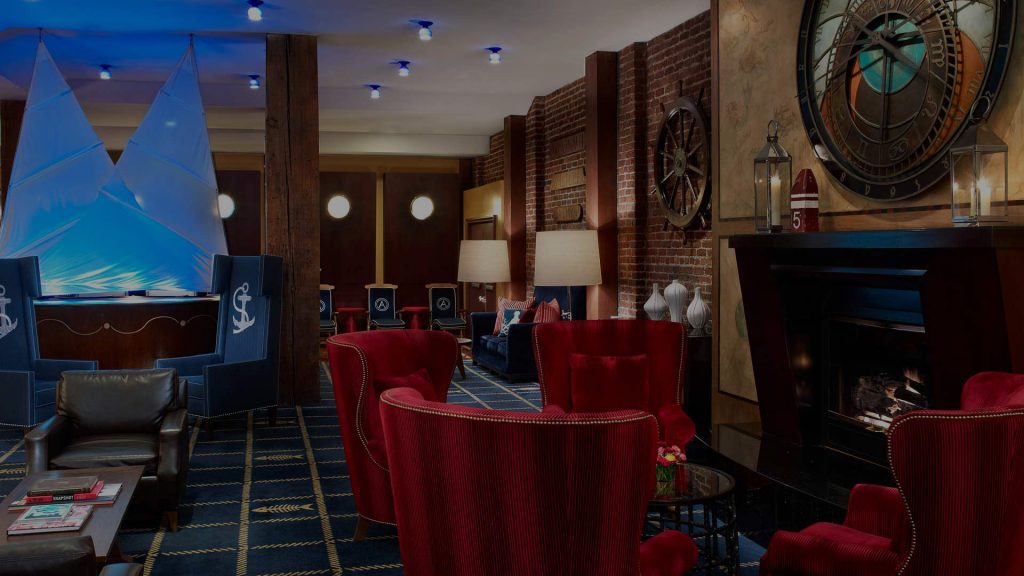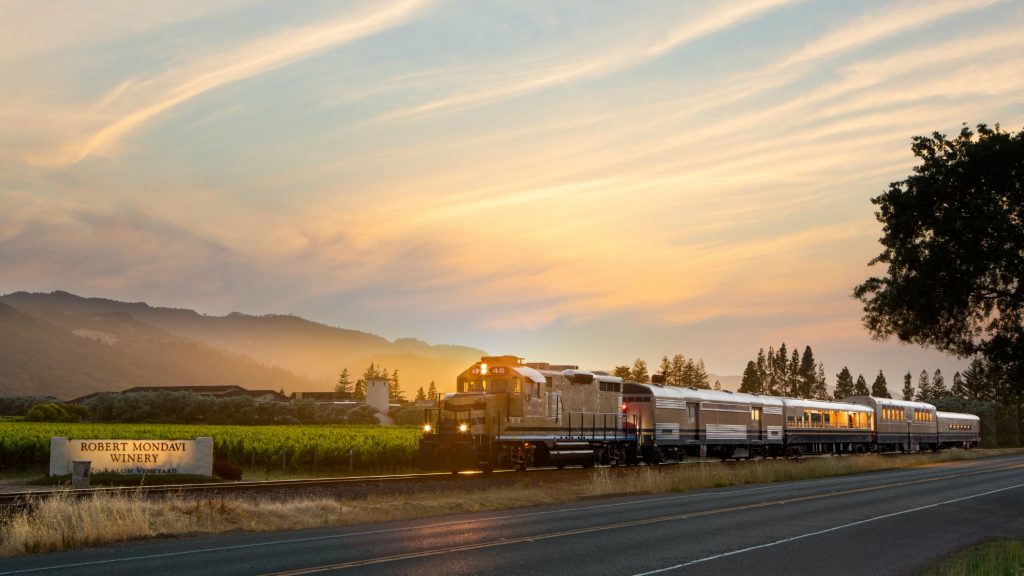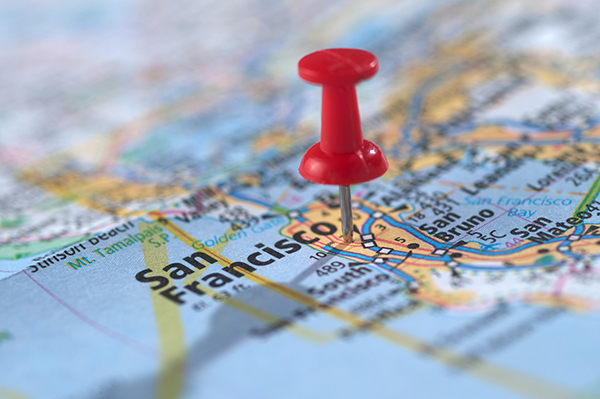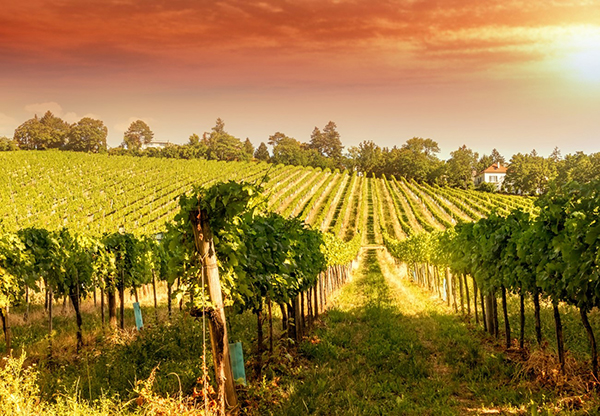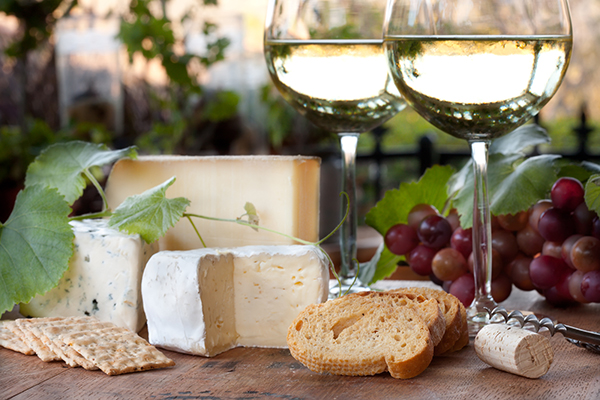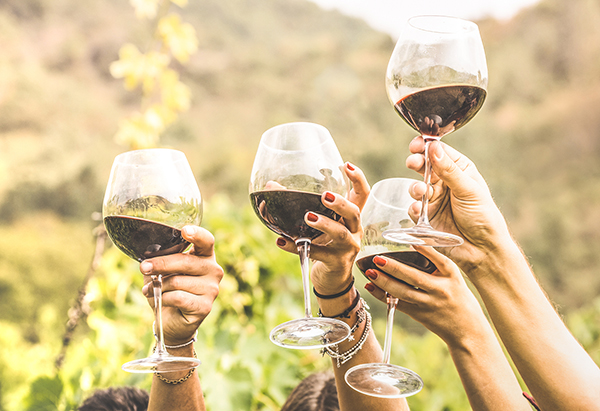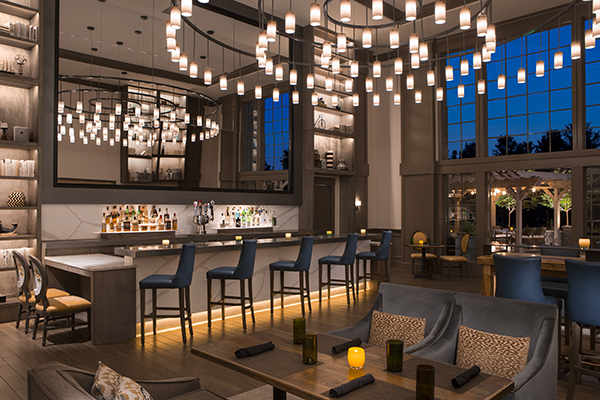 Broadway Across Wine Country
San Francisco – Napa – Sonoma
October 24 – 29, 2021 OR June 5 – 10, 2022
Please call (201) 857-3523 or (877) 284-4222 – a few places are available!
(See Itinerary tab for questions on "What's included?" and "What's not included?" in the package price)
PRICE PER GUEST (double occupancy): $3974
Package Price for TWO: $7948
PRICE PER GUEST (single occupancy): $5257
Optional elements:
Additional night in San Francisco on front end of trip – please inquire
Additional night in San Francisco on back end of trip – please inquire
Please inquire about custom pricing from driving distance cities or trips with flights from Los Angeles, Phoenix, Portland, Seattle or Denver.
* An appropriate, comparable substitution may be made for certain program elements if group minimums are not met.