Please call (877) 284-4222 or (201) 857-3523 for more information or to book your trip today!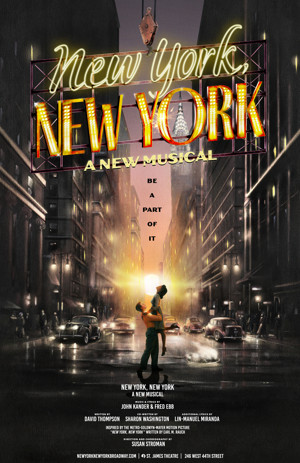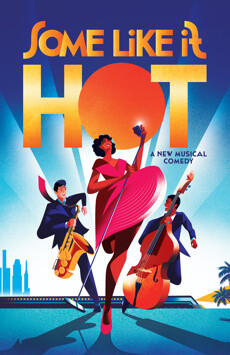 | | | |
| --- | --- | --- |
| Broadway Experience | September 21 – 24 2023 | |
TESTIMONIAL:
"We had such a great time on our first visit to NYC and Broadway! We are impressed and grateful for how our entire trip was arranged and everything taken care of. The plays will live in our memories, and our entire visit will be part of us from now on. Our room was splendid. We would love to return!!! Please keep us on your mailing lists."
Tommy & Merry T. (Atlanta, GA) – Escape to New York Guests
PACKAGE DESCRIPTION:
Ever yearn to journey back to Broadway's Golden Age? Dress to the nines for an elegant night on the town? Then this is your Broadway weekend! Join your fellow guests for a September to Remember and be transported to days gone by with our Classic NYC Broadway experience.
From a dinner with a jazz ambience to an actor Q & A lunch at Sardi's, the iconic Broadway hot spot, to a selection of shows that evoke another time and place on Broadway, this trip will hit on all the notes to bring back that old-time feel of New York City and the Great White Way.
Please consider this your personal invitation to join us from September 21 – 24 as our Classic Broadway experience kicks off fall in style – promising excellent show tickets, exclusive experiences, and an elegant level of service throughout your stay.
Projected as a group of 24 to 32 guests, this trip features all of our customary inclusions, notably roundtrip airfare, 4-star accommodations, private town car/SUV airport transfers for you and a guest, two group meals and your choice of fascinating walking and interactive tour experiences.
After the weekend gets underway with great conversation and a delicious welcome dinner with your fellow guests, we kick things off with the brand-new musical triumph and 9-time Tony Award nominee New York, New York which harkens back to post-World War optimism and jubilance in the Big Apple.
There's no letdown on Friday as you experience either an elegant evening featuring the classic film (Marilyn Monroe/Jack Lemmon/Tony Curtis) turned musical comedy sensation and 13-time Tony Award nominee Some Like it Hot and its exhilarating dance numbers and infectious energy.
Finally, on Saturday the choice is yours as you select from 5-time Tony Award nominee included Best Musical Revival Camelot (which notably takes place a short ride away at Lincoln Center), the beloved 1920s razzle dazzle of Chicago or the highly acclaimed new Neil Diamond musical A Beautiful Noise.
There's no need to put off that trip any longer. Leave your stresses and worries behind and come join us for a memorable excursion to New York City!
Show Overviews:
New York, New York
It is 1946, the war is over, and a resurgent New York is beginning to rebuild. As steel beams swing overhead, a collection of artists has dreams as big and diverse as the city itself. But do these singers, dancers, musicians and makers have what it takes to survive this place, let alone to succeed? If they can make it there, they can make it anywhere.
New York, New York is a spectacular show for a singular city. With a unique blend of dazzling new songs and big band classics ("New York, New York," "The World Goes Round"), this jubilant new musical is destined to become the talk of the town.
Be a part of it.
Some Like it Hot
Set in Chicago when Prohibition has everyone thirsty for a little excitement, Some Like it Hot is the glorious, big, high-kicking story of two musicians forced to flee the Windy City after witnessing a mob hit. With gangsters hot on their heels, they catch a cross-country train for the life-chasing, life-changing trip of a lifetime.
Chicago
Enter a world of jazz, crime, and razzle dazzle at Chicago on Broadway. Set in the 1920s and based on real events, this satirical show follows wannabe jazz age stars who get their fame not just for their singing or dancing talent, but for committing murders that make sensationalized headlines all across the city of Chicago.
Camelot
Based on The Once and Future King by T.H. White, Camelot, Lerner and Loewe's 1960 follow up to My Fair Lady, is a story about the quest for democracy, striving for justice, and the tragic struggle between passion and aspiration, between lovers and kingdoms. This epic and timely tale features the iconic characters King Arthur, Queen Guenevere, and Sir Lancelot as well as the beloved original score with lyrics by Alan Jay Lerner and music by Frederick Loewe which includes "If Ever I Would Leave You," "What Do the Simple Folk Do?" and the title song "Camelot."
A Beautiful Noise
With his first break into songwriting in the 1960s and his meteoric rise in the 1970s, and plenty of crushing disappointments and heart-stopping triumphs along the way, Neil Diamond has maintained an almost unthinkable level of superstardom for five straight decades. How did a poor Jewish kid from Brooklyn become one of the most universally adored showmen of all time? There's only one way to tell it: a musical set to his era-defining smash hits that entranced the world.
Including a score of Diamond's most beloved songs, A Beautiful Noise features a book by four-time Academy Award®-nominee Anthony McCarten (Bohemian Rhapsody, Darkest Hour, The Theory of Everything), direction by Tony Award® winner Michael Mayer (Spring Awakening, Hedwig and the Angry Inch, American Idiot), and choreography by Olivier Award® winner and four-time Tony Award nominee Steven Hoggett (Harry Potter and the Cursed Child, Once, Black Watch).
PACKAGE INCLUDES:
Three (3) nights full-service accommodations in the heart of New York City amidst the luxurious 4-diamond comforts of Intercontinental Times Square – or comparable such as our other hotel partners the Muse Hotel and the M Social Times Square – each conveniently nestled in the theatre district of midtown Manhattan – rm/tx/dbl occ.
Thursday, September 21: You are invited to be transported back in time to a Classic Broadway themed welcome dinner with your fellow travelers featuring fine food, cocktails, dessert and conversation with your fellow travelers. Meanwhile, our photographer will snap keepsake photos of each guest before they head to their show.
Thursday, September 21: Orchestra/front mezzanine tickets to:

New York, New York at the St. James Theatre

Tour experience: On Friday or Saturday, you will be provided a choice of tours including options such as the new Museum of Broadway, an exclusive Broadway history tutorial and behind-the-scenes theatre tour or a fascinating walking tour given by a seasoned New York City guide (theatre district or Central Park).
Friday, September 22 – Q & A Lunch: Invitations to an exquisite meet-and-greet lunch including fine food and beverages at Sardi's, the famed fixture known for its caricatures of Broadway stars. Your lunch will feature a Q & A session with Broadway performers from your shows who will share stories and experiences as well as a meet-and-greet opportunity for photos and autographs – perhaps even a song or two.
Friday, September 22: Orchestra/front mezzanine tickets to:

Some Like it Hot at the Shubert Theatre

Saturday, September 23: Orchestra/front mezzanine tickets to one of the following three shows:

A Beautiful Noise at the Broadhurst Theatre
Camelot at the Vivian Beaumont Theatre (Lincoln Center)
Chicago at the Ambassador Theatre
An exclusive opportunity for a scheduled post-show chat back with members of the cast from one of your shows *
* Availability of post show chat backs is subject to approval by individual shows and the Broadway industry
* Appearances by specific Broadway actors cannot be guaranteed
* Specific performances dates may vary from the list of days/options listed above
Professional on-site program management by Broadway Across America staff
Comprehensive guest itineraries
Show Notes:

Actual performances dates for particular shows can vary from one date/program in the program to another
If you prefer 2 shows listed for the same day, please inquire about the option to include both. Adding a 4th show can also be an option in most instances.
* An appropriate, comparable substitution may be made for certain program elements if group minimums are not met.
# Post-show opportunities subject to availability of particular actors on a particular performance day and subject to the industry's post-show experience guidelines which are currently being reviewed. More details to follow as the weekend draws closer.
A Throwback to the Golden Age of Broadway
The Classic New York City Broadway Experience
New York, NY
September 21 – 24, 2023
Please call (877) 284-4222 or (201) 857-3523 for more information or to book your trip today!
Single Occupancy: $3637
Double Occupancy: $5698 ($2849/person)